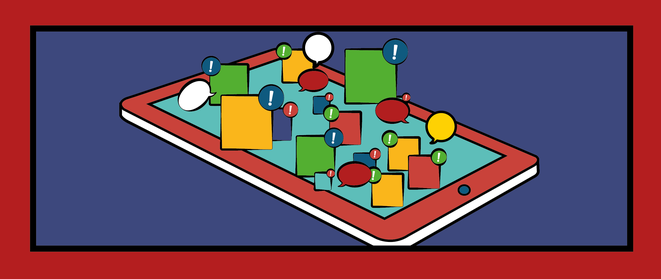 By Flore De Pauw, EUth journalist
Operating on the net requires networks, and eParticipation represents one important way this approach can change engagement, particularly among young people.
Joos Callens is a policy coordinator at Mediaraven, a Flemish youth organisation that's mainly focusing on combining youth work and the digital world. They offer workshops for young people as well as for those who work with them. Other than maintaining a job as policy coordinator, Joos also keeps up with the international context of youth work, following new trends and exchanging best practices. We sat down with Joos to find out more about their work.
Mediaraven offers a workshop on communication campaigns. Do you think those campaigns are a handy tool for policy makers who want to attract young people to participate?
Yes, for sure. But the problem is that those campaigns are often made with false expectations. They are created by policymakers who want to implement their campaign after some time. When you compare this to fifteen years ago, it's obvious that communication campaigns offer a wide range of possibilities but that doesn't make them easier to use. Policy makers want young people to participate but they don't always include them in the process. Our advice is: listen to the needs of your target audience and start there. Start with outreach so that young people feel that somebody is talking to them and listening to their opinion. Based on that, policy makers can decide what is necessary.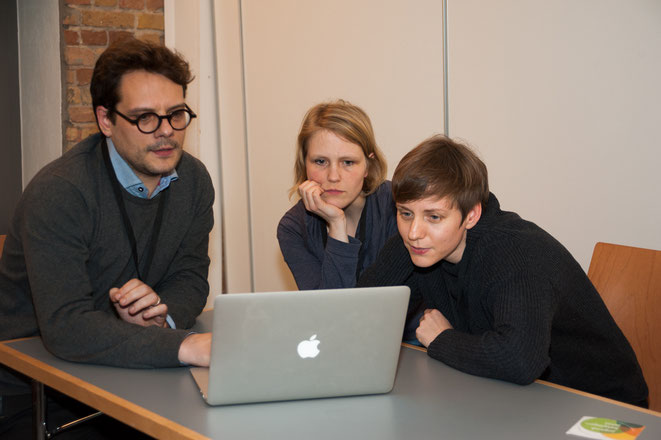 So if I understand correctly, participation during the process is one of the main factors determining success?
Yes, indeed. For example, five years ago Mediaraven developed a tool in cooperation with five municipalities. The tool was used in those municipalities because the young people were involved in the decision-making process. But when we tried to export that tool to other municipalities we noticed that the tool didn't get off the ground. You can put so much money and energy into a tool but if there's no bottom-up support, it won't work.
Policy makers often perceive young people as a separate target audience with specific needs. Are there misunderstandings you've experienced when it comes to youth eParticipation?
First of all, I don't think young people are a trickier target audience. The problem is that we often see young people as a homogenous target audience while of course not all young people are the same. Adult target audiences are always more specified so I think we should do the same for young people.
Another misunderstanding is the fact that policy makers want to see representation when working with young people. They expect a group of young people with a variety of backgrounds and different social situations. Before starting an eParticipation project, a different mindset is more realistic.
At the end of the day, policy makers are looking for people with certain interests. When you look at young people who participate in a youth council, it's obvious that those people have certain motivations. Some groups are over-representated but it's no use to force diversity. A better approach in my opinion is to try to look for a more equal representation by using different media. As I said before, start from their interests and the places they spend their time.
What's the responsibility of policy-makers and organisations?
An important part of youth eParticipation is the fact that you as an organisation, give young people a voice. For example: Mediaraven has a campaign that wants to challenge youngsters to talk about difficult subjects. The idea is that young people make a vlog and upload it on YouTube. This is mainly a process of empowerment, but also acts as a way to improve their vlogskills and for me that's a very important aspect. We want to support the storytellers of tomorrow, especially when we're talking about difficult subjects.
Youth participation has to be 'real'?
Participation in general has to be real. Participation that's only happening because the concept of participation is something fancy isn't useful. The most important thing for me is the fact that policy makers really want to share their power to create a mutual project. I've seen several projects that were being set up to find a new name for this or that but in the end, none of the participation process was used. So being honest to your target audience is crucial.
What is the role of the smartphone in youth eParticipation?
The context where messages are seen changes a lot. People can watch information at any moment, at any place. Of course, this has a huge impact on communications campaigns. We always assume that content is being watched on a smartphone so it's important to adapt campaigns to smartphone-use. Between 60 and 80 per cent of online content watched by young people, is on smartphones. This brings a lot of practical consequences such wider use of subtitles, muted videos, and a shorter attention span as well as limited possibilities. If nowadays a communication campaign isn't adapted to smartphones, the money and energy are lost.
Are there international differences when it comes to media use by young people?
I'm not a specialist because I only know the numbers of Flanders but I've noticed two big international differences. There is a huge difference in the use of tools. For example: if you're talking about WhatsApp with Austrians, you'll notice that they are using Whatsapp for totally different reason than Belgian people.
When we're exchanging best practice in an international context, I'm often suprised about how other countries use certain tools. So yes, there are definitely differences. In some countries, Vimeo is a popular video-tool while in other countries Vimeo is just used by artists to create a portfolio. The media that is used, is culture-dependent.
Mediaraven has a workshop focusing on engaging volunteers through online media. I want to ask you a very broad question: What is important when engaging young people?
As I said in the beginning, participation is really important. Involve your target audience from the start. During that workshop we give our participants the instruction to construct ways to make their volunteers participate, purely based on social media. In other words: our participants have to find ways that aren't rooted in the organisational structures, but just based on social media. This leads to a few interesting ideas.
For example: some organisations would organise everything on Slack and call their volunteers 'community managers'. This is more than just a fancy name, they see the interaction between them and their volunteers as a real online community. The idea is that interactions that used to happen offline are now happening online and are getting the status of a real community.
Another thing is that when talking about eParticipation, there are a lot of organisational problems, rather than only online ones. Do we make the process transparent? Where will we gather our participants during an offline meeting? These are some questions that can be asked. eParticipation is so much more than just the online aspects.
This article is a result of a cooperation between European Youth Press and the project "EUth - Tools and Tips for Mobile and Digital Youth Participation in and across Europe". This project has received funding from the European Union's Horizon 2020 research and innovation programme under grant agreement No 649594. This article reflects only the author's view and the Research Executive Agency or European Commission is not responsible for any use that may be made of the information it contains.