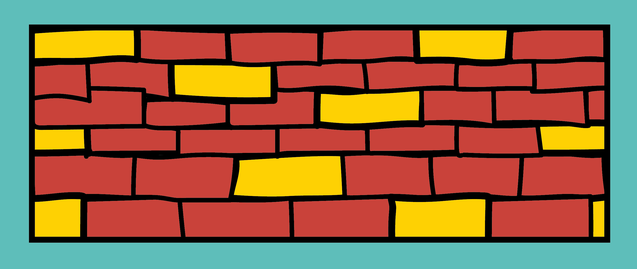 By Stefan Alijevikj, EUth journalist
In 2017, the Macedonian OPIN pilot led by Koalicija na mladinski organizacii SEGA joined the pan-European effort to raise interest in eParticipation among young people. Based in Prilep, Macedonia, this organization targeted local youths in campaigns to collect ideas and proposals on matters that concern young people.
Through working sessions and meetings with youth, representatives of SEGA also encouraged local young people to use OPIN as an eParticipation tool and engaged them in community processes by stimulating them to share opinions and ideas.
Tomislav Gajtanoski from SEGA says his organization collected a total of 19 project ideas and proposals aimed to improve the living conditions of local youth in Prilep. The best five ideas of 19 have further been submitted to the local in Prilep.
We have approached Tomislav and asked him several questions about eParticipation, and what kind of impact it's having in Macedonia. 
What do you think young people feel about eParticipation in Macedonia?
"The fact that young people in Macedonia largely use social networks such as Facebook and Twitter, so they vote, comment and criticize different topics related to their community and nationwide, shows that the young people are easiest to reach on the Internet.
However, we cannot speak about eParticipation since there is rarely situation where specific consultation and proactive e-involvement by young people related to a specific initiative is made. Opportunity for young people to participate in concrete policy-decision making process was given with the process of developing the National Youth Strategy 2016-2025 through the website designed specifically for this process. Several youth NGOs that are active on the social networks are making efforts to engage young people in specific public processes but there is more to be done to create culture for eParticipation of young people.
The youth NGOs should educate young people on the importance of voicing the opinion via internet in adequate manner and to encourage them to be active stakeholders for positive changes initiated online," concluded Tomislav.
Do Macedonia and other Balkan countries have the ability to create strong eParticipation?
 "We believe that the institutions, albeit slowly, are becoming aware on the benefits of wider participation among young people in order to ensure that policies and decisions are meeting the actual needs of the youth."
Nevertheless, he has also remarked that Balkan societies need additional support from other European countries to learn and adapt various approaches as well as technical support to develop tailored eParticipation platforms.
Is there enough participation for young Macedonians to build trust in politics and decision-making processes?
With Tomislav, we reviewed together the survey findings previously undertaken with a small group of youths from both Macedonia and Montenegro. Tomislav commented: "Although the study involves a small number of respondents, I think that it represents the general picture on eParticipation in this region. The actual situation, at least for Macedonia, is that we are trying to mix the traditional efforts for involvement of youth in decision making, and this is not enough or attractive for young people."
"The right to participate, online and offline, should be understood as a value and principle in the overall public local and national governance process. Young people should strengthen their knowledge and skills how to voice their opinion in an argumentative manner. The duty bearers on the other hand need to recognize and embrace the need for structured decision making which should involve a larger audience. But we need to remember that certain outcomes should derive from the participation. Young people need proof that their voice will make a difference, that they will really influence the changes in society."
He concludes: "The decision makers and politicians should not only consult the youth on certain issues, but should enable young people to have ownership of the process. Then we can discuss the level of influence of young people in political and societal life in one community."
This article is a result of a cooperation between European Youth Press and the project "EUth - Tools and Tips for Mobile and Digital Youth Participation in and across Europe". This project has received funding from the European Union's Horizon 2020 research and innovation programme under grant agreement No 649594. This article reflects only the author's view and the Research Executive Agency or European Commission is not responsible for any use that may be made of the information it contains.