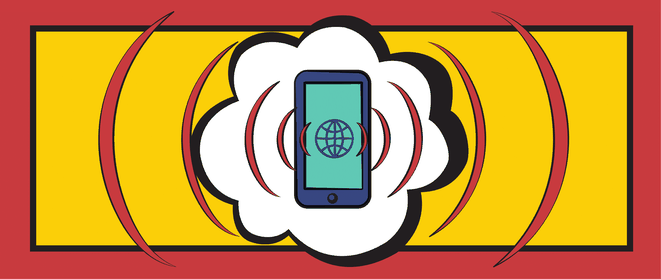 By Stefan Alijevikj, EUth journalist
Is it true that young people live virtually? This analysis conducted among 19 young people in Macedonia and Montenegro--the greater half of whom youth workers and involved in the civic sector at least temporarily--offers us a glimpse of young people's reality online, and their stances on whether "online" is the "right place" to bring in talks about decision-making.
In fact, a study by Eurostat found that nine out of ten young people aged between 16-19 used the internet on a daily basis while 86% of 25-29 year-olds made daily use of the internet across EU member states. A separate survey from Ofcom, a UK based regulator, in 2015 found that young people spend more than one day per week online.
As this study reveals, youths spend a great deal of time online. Do they e-Participate? That's trickier to answer.
By far, Facebook, Instagram, Imgur, and YouTube are favorable places listed by the youths of the two Balkan countries, where they prefer to spend their regular hours hooked on phones or laptops. According to the results a fair number of answers indicate they spent in between five and eight hours per day on the internet, followed by around a quarter of respondents who say they spend even more than eight hours a day.
One-fifth spend in between two and five hours, and smaller group spend less than two hours. That certainly speaks volumes that many youths not only exist on the internet - they thrive on it.
A perfect opportunity to engage?
While such a large amount of time spent online may seem like the perfect opportunity for governments and institutions to reach out more to youths online, collecting opinions, finding out what amenities young people think they need, or any actions from which youths can benefit from - more survey answers reveal that this is simply not happening. Like an unused resource, only one of the respondents had answered that they had been approached and asked to e-Participate by respective government representatives.
"I didn't respond much since I don't believe my answer would matter in any way," reads part of the single respondent who had ticked the "yes" option of this question. Which leads us to another point of the survey, which aims to explore whether young people believe that their voice matters if shared on the internet. And, whether online zones make for a good place where young people can be approached to share their thoughts on politics and decision-making.
Sadly, there is a significant portion of the survey that answered negatively, but other answers also give the hope that the internet can become a more reliable territory where youths will follow a trend in which they get to actively participate in decision-making.
"I don't think they pay attention to young people's opinions. For sure, online is one of the key platforms to reach out to [the] youth," answered one survey participant from Macedonia.
"They have only recently started to involve young people actively. However, I am not sure they really take our opinion into account," says another from Montenegro, while one more shares that: "Usually they don't pay attention to the opinions of young people and that is why youth, in general, is not interested in politics. [An] online approach here is somewhere in the middle."
Finding a balance
What does "in the middle" mean for Montenegrin youths? Jovana Đurković, a youth worker from Montenegro, and community leader of the global youth think-tank challenge:Future, shared her opinion: "I think that in Montenegro there are a lot of young people who spend a lot of time on the internet, every single day, and that is usually social media. However, bringing decisions online in Montenegro is, let's say, still not that popular. It could happen that sometimes someone launches a petition or something, and in short, that's it. For example, there was a recent online petition concerning the usage of plastic bags and their ban. The appeal, launched by one NGO, was answered by thousands of youths online and then delivered to officials. Still, it is a rare example and effort, and I cannot confirm that youth eParticipation is something [that is] trending. Nor are we clear whether the petition will be successful."
One survey correspondent from Macedonia gives a glimpse of the situation there: "So little. The new government started to be online-friendly and stuff, but it is just so bad. Don't do something half-baked."
There are also respondents who believe that approaching youths online is not the best option.
One more says: "The political parties are not paying enough attention... the internet can only be used to share results from projects, and make some platforms to give essential information from the governments about some topics. But not to 'listen' to opinions."
Combining strategies
To conclude, it would be a pity if government representatives, both in Macedonia and Montenegro, as well as the wider Balkans, do not find a way to better approach youths in the forthcoming years. Any inaction on the matter could be seen as a "wasted resource." If on-line approaches are not 100% successful then it is certainly possible to pursue combined online and offline strategies to listen to young people.
This survey clearly shows the appetite is there for engaging young people online. Perhaps it's time that instead of relying on traditional feedback loops, more can be done to drive e-Participation as a vital part of democratic engagement.
This article is a result of a cooperation between European Youth Press and the project "EUth - Tools and Tips for Mobile and Digital Youth Participation in and across Europe". This project has received funding from the European Union's Horizon 2020 research and innovation programme under grant agreement No 649594. This article reflects only the author's view and the Research Executive Agency or European Commission is not responsible for any use that may be made of the information it contains.