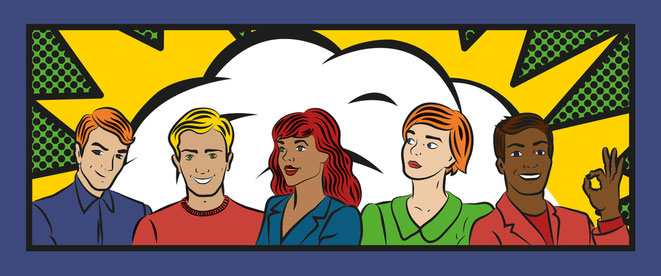 EUth is looking back on a work-intensive and successful first year in action. Project coordinator at nexus, Kerstin Franzl, recaps: "The first year of EUth is almost over. I believe we are on a good way to reach our aim to create tools that really change the landscape of youth participation in Europe. It is great to see how motivated all partners are working for this goal."
These are the main milestones reached in a nutshell:
Kick-off Meeting – Getting started in Berlin
11 partners from 8 countries working together – imagine how complex and intense the cooperation and communication can be initially. At the Kick-off Meeting in March 2015 in Berlin we tackled this by getting familiar with each other as well as creating a foundation for the future by determining milestones, distributing tasks and agreeing on a communication structure.
Launch of the Pilots – Design Workshop in Paris
As to ensure that the platform we are developing is user-friendly and meets the needs of end-users, five internal pilot projects are continuously using and testing the software in the process of its development and provide valuable feedback: That's the EUth Living Lab. Goal of the Paris meeting in June 2015 was an intensive interaction with the pilots, narrowing down initial ideas on how to shape the platform as well as the drafting of timelines for each of the pilots.
The European youth organization AEGEE will improve its communication and discussion process with its members.

In France, the City of Paris and the French federation of community centers will foster youth empowerment and inclusion.

In Italy and Slovenia a cross-border research institute (ISIS) will aim at guiding young community managers, who will interact with their respective city administration.

The region Heart of Slovenia will use OPIN to get in touch with the local youth.
The Foundation for Data Protection – Ethical Appraisal & Privacy Regulations
Safety comes first in EUth! To ensure a high level of privacy and data protection on the platform and during the research on young users, we put a lot of energy in creating strong ethical guidelines. These were recorded in an Ethical Appraisal. External, independent experts have revised and approved the document: Annette Hiller, data protection officer at Technische Universität Berlin and Prof. of Law Michael Birnhack (Tel Aviv University). Additionally, the European Commission approved the ethical guidelines internally.
Learning from End-Users – Workshop in Copenhagen
Last but not least: getting together with youth workers and public officers – EUth's potential end-users – at an early stage of the project, is essential. During a two-day-workshop in Copenhagen in November 2015, we gained first hand information about current challenges in digital youth participation in different European countries. This was a vital step towards further adapting the platform to fit the voiced needs. Also best practices were discussed, which will be included in our eParticipation guidelines. Kerstin Franzl recalls her favourite guiding principle that came up during the workshop: "Youngsters follow youngsters! Means: young people design, implement and evaluate your participation project that's how you can attract even more of them."