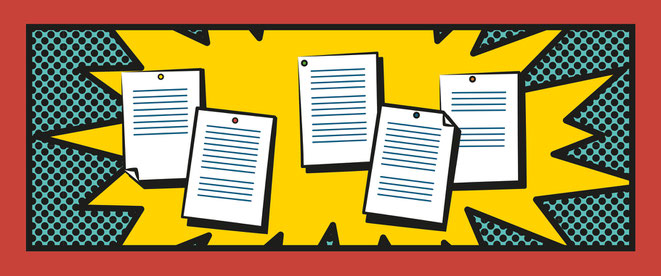 OPIN Guidelines in the Making
You are thinking about planning a youth eParticipation project but don't know where to start? Are you worried about barriers or tricky aspects of the process? This is why EUth is developing guidelines for initiators like you. They will complement OPIN's software tools and guide you through every step of the participation process with tips and solutions for a wide range of issues, such as motivation, recruitment, data protection, online moderation, political impact and many more.
Yet, gathering of information on all vital aspects as well as shaping the guidelines takes time: they are currently evolving and will be published in summer 2017. While the Living Lab is continuously providing input to the guideline shaping, we will additionally conduct target group interviews and hold workshops. Ultimately, the guidelines will bundle knowledge and inspiration from diverse youth participation projects, experts and methods throughout Europe. To share some insights at this early stage of the process, let us tell you something about our first workshop.
"Think From Young People's Point of View"
During a workshop hosted by the Danish Board of Technology in Copenhagen last November, youth workers and administration officers from 11 organisations across Europe got together to initiate the development of the OPIN guidelines. The participants came from Austria, Denmark, Estonia, Germany, Luxembourg, Spain, Sweden and the UK. Being from different backgrounds and having various levels of experience, the participants brought very diverse perspectives and know-how into play, rendering the workshop outcome quite comprehensive.
Kaisa Lõhmus, Youth Policy Officer at the Estonian National Youth Council, who joined the workshop, was very happy that it turned out to be extremely productive: "I started to think about eParticipation from a different angle and got many great new ideas". She likes EUth's approach of bundling resources for initiators, while providing tools that youngsters use in their everyday life. Her message for future youth participation projects is: "Think from young people's point of view!" She explains: "When initiators have an innovative idea for youngsters but don't ask for their opinion, it might turn out as yet another project for grown ups. eParticipation offers so many new ways to participate. To use its full potential and motivate more young people to participate, the inclusion of youngsters in the planning phase is crucial."
The Gist – Messages to Future Initiators
Three best practices for youth eParticipation projects were particularly stressed during the workshop:
eParticipation is not a short-cut: as much planning and dedication is necessary, as in face-to-face participation projects.

Youth should be involved during every step of the process, not only in the final stage.

The project needs to have an impact – the results have to be used for something.
These are some of the first ideas to be included in the guideline shaping process, which will be accomplished next year.