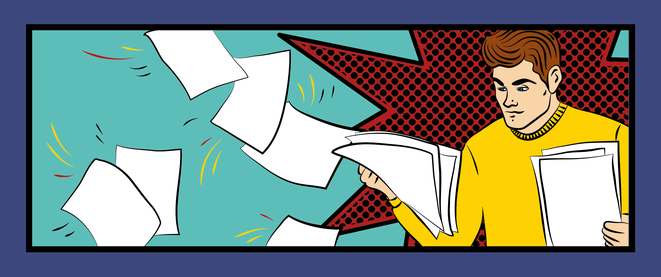 In times when young people are referred to as "lost generation'', youth participation is more important than ever. Yet, achieving successful participation is – among others – a matter of information: That's why the European Youth Information and Counselling Agency (ERYICA) is actively involved in the EUth project.
European Youngsters are Lacking Trust in Politics
In 2013 a Eurobarometer survey reported that almost 34% of young Europeans up to the age of 30, have not voted in any local, regional or national election in the past three years. 36% of the survey respondents indicated that they are not likely to vote in the European Elections 2014. 64% of them believed that their vote will not change anything and 61% felt that they were not sufficiently informed, while 56% had the impression that the European Parliament does not sufficiently deal with youth related issues. What can Youth Information and eParticipation do about this?
eParticipation from the Perspective of Youth Information
In times of political distrust youth participation is more important than ever. To achieve active youth participation, access to information is a vital pre-requisite. Youth cannot express itself knowledgeably without being in the possession of the relevant information about the issue at hand. As Francis Bacon once said: "Knowledge is power". It goes without saying that Youth Information plays an important role in youth empowerment. It provides youngsters with what is needed to participate in society and its governance. Hence, initiators of eParticipation processes are advised to include the aspect of Youth Information in their participation projects. Insightful advice on this is provided by the Principles of Online Youth Information (ERYICA), which seeks to guarantee the quality of information for youngsters.
A combination of Youth Information and eParticipation addresses the issue of intransparent political processes and distrust in politics by allowing youngsters to get involved. The feeling of not being heard might discourage youngsters from political participation. In fact, the Eurobarometer observed that while youngsters' participation in politics decreases, their involvement in youth organisations actually increases. eParticipation can close the gap between youth involvement and democratic participation by placing youngsters at the heart of political processes. It enables public administrations to instantly poll young people's opinion on topics of their direct concern, whereas the youngsters can continuously observe what happens with their opinions in decision-making processes.
Youth Information in the Digital Age
The European Youth Information and Counselling Agency (ERYICA) is celebrating its 30th anniversary this year. ERYICA is actively involved in the deployment of the EUth project's product OPIN through its vast network of youth information providers all over Europe. There are more than 7,500 youth information centres and 13,000 professional youth information workers empowering young people with information and counselling services.
ERYICA views eParticipation as a bridge between the right to information and the digital era. To adapt to new challenges, the Youth Information sector is expanding its tasks as well as its role towards the provision of orientation and guidance for youngsters. The rationale behind this is to go beyond the simple and easy provision of access to information: by directly involving young people as peers, by advocating their right to access information and by supporting their needs in relation to their autonomous decision-making.
Sources and further reading: