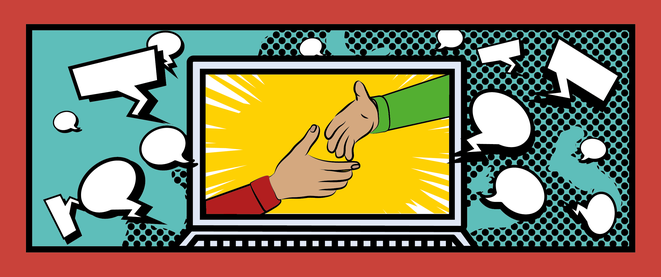 Online participative methods are what catch youngsters' attention. Yet, digital participation is even more effective when it is combined with additional face-to-face events. Hence, a combination of both online and offline elements is required, promising a more successful participative process.
While many initiators of participation processes already combine online and offline elements, this is still a field of experimentation. To learn from the pioneers and to derive a common ground on how to efficiently and successfully combine online and offline participation, EUth organised a workshop.
Workshop on Combining Online and Face-to-Face Participation
On the 19th of February, 17 experts from different countries got together in Berlin to share their experiences and develop strategies on combining online and offline elements in participation processes. Among them were seven members of the EUth project team as well as ten external researchers and practitioners from Italy, France, Portugal, UK and Denmark.
The workshop staged a lively discussion on the advantages, disadvantages, and risks of combining online and face-to-face participative methods. The participants brainstormed about how a working combination of the two could look like. Additionally, they developed strategies for the aggregation of proposals and the ideal transfer of information between different steps in participative processes.
Glimpses of the Workshops' Outcomes
Unsurprisingly, online methods are particularly advisable when there is a large group, a large geographic area and or limited time. They are especially useful for crowd sourcing projects, linking conversations as well as continuous and on going discussions. On the other hand, offline participation is more effective to build relationships, ownership and trust and to encourage creativity, commitment and intensive interactions.
Generally, combining online and offline elements opens up the opportunity to create participative processes that make use of the advantages of both spheres in a way that they mutually reinforce each other.
An example of doing so is to use online participative methods to collect large numbers of ideas which are in a second step interpreted and condensed in offline workshops. In this example the inclusive advantages of online participation are combined with the deliberative strengths of face-to-face workshops so that results of a higher discussion quality are achieved for the whole process.