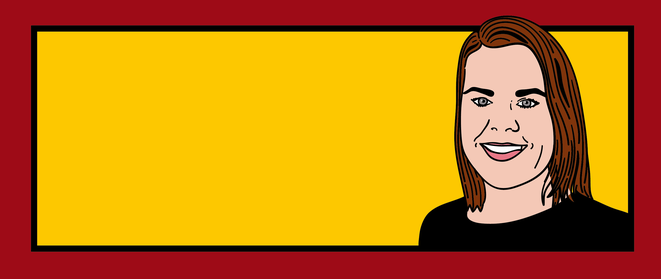 Introducing the Advisory Board: Karoline Hultman Tømte (Centre for ICT in Education, Norway)
In which ways are you involved with youth participation (personally and through your work)?
My main area of responsibility is eSafety and digital responsibility. I am involved in youth participation by ensuring children and young people are trained in digital participation and digital responsibility as part of their schooling.
What is your (and your organisation's) view on youth participation?
Together with the Norwegian Data Protection Agency, we (The Norwegian Centre for ICT in Education) run the website dubestemmer.no (YouDecide). This is a resource about privacy, eSafety and digital responsibility, to educate young people about their rights and responsibilities online, to enlighten them about possible consequences and help them achieve positive experiences and stay safe online. 
Why do you think is the EUth project important/special in the field of youth participation?
The EUth project has developed an accessible way for young people to participate in decision-making processes.
Why did you become a member of the Advisory Board?
I was invited to participate in a EUth workshop in Copenhagen, and thought the project seemed very interesting. So, when I was invited to take part in the Advisory Board, I immediately said yes. I think it is very fruitful to share experiences and knowledge across projects, sectors and borders.
Why is the Advisory Board important for the EUth project, from your point of view?
From my own experiences with web development projects, I always find it very useful to receive feedback from someone who's not part of the project, to point out issues that might seem obvious or unnecessary when you have been working closely with a project for a while. It's easy to be blind when you're deep into a project. Also I think it's useful for the EUth project to profit from somebody else's experiences and mistakes, and not having to make them all by them selves.
What is your message to future initiators of youth participation projects?
Include young people from the beginning. What do they need? It's always easier to ask your target group what their needs and wishes are, instead of guessing.