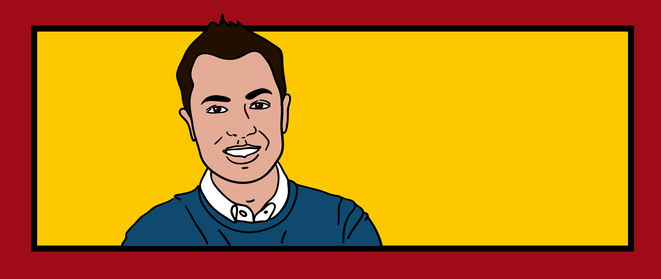 Introducing the Advisory Board: John Lisney (Policy & Advocacy Coordinator at the European Youth Forum AISBL)
In which ways are you involved with youth participation (personally and through your work)?
At the European Youth Forum, I am policy and advocacy coordinator. This means that I coordinate the team, research, projects and advocacy campaigns aimed at improving youth participation at the European and global level.
What is your (and your organisation's) view on youth participation?
As the platform of youth organisations in Europe, the Youth Forum works to empower young people to participate actively in society, to improve their own lives by representing and advocating their interest and needs, and those of their organisations. In the current uncertain political and social context that affects young people, we believe that young people can be powerful catalysts for positive change and contributors of innovative solutions to Europe's problems.
Why do you think is the EUth project important/special in the field of youth participation?
The Internet has a huge impact on society and the way we interact and get informed. If well thought through, this can bring new opportunities to improve youth participation and access to decision-making. Unfortunately, our research shows this is not yet the case. The Internet is yet to become the 'magic bullet' it promised to be with respect to participation, as it often still replicates existing patterns and inequalities. EUth, by sharing and promoting best practices of eParticipation tools, can contribute to addressing these issues.
Why did you become a member of the Advisory Board?
At the European Youth Forum, we are very interested in the topic of eParticipation and its potential for greater youth participation. I decided to join the advisory board as I believe in the potential of the project but also to get new ideas. I will be looking out for digital projects that can support our member organisations (youth organisations) and youth work on how to improve the use of digital tools and their outreach.
Why is the Advisory Board important for the EUth project, from your point of view?
For projects like EUth, it is important to receive feedback from the main 'players' in the field in order to ensure the project is relevant and responds to different stakeholders' needs. 
What is your message to future initiators of youth participation projects?
There are already many new 'digital tools' and eParticipation platforms out there. The questions that new projects should always try to address are: Is our project empowering young people to have real political impact? Is it encouraging digital participation just for the sake of it, or is it somehow addressing the political inequality young people are facing?