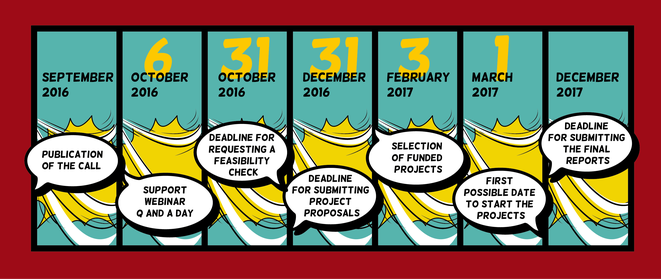 Check the technical compatibility of your #OpenCall project until the end of October!
Planing to take part in the EUth Open call for youth eParticipation projects? Don't miss the chance to get feedback on the technical feasibility of your project idea with our toolbox OPIN. Apply for the feasibility check until 31st October by filling out this form here. You will hear from us not later than in two weeks after the deadline.
Projects that have used this optional possibility will have better chances to get the support and they will get precious consultations for improving their project application before handing it in.
All you need to do - describe your main proposal idea in one paragraph and either tick one of the existing workflows of your eParticipation process or describe it yourself. This is a unique possibility to get in touch with our software developers and see whether your plans are feasibile and compatible with what OPIN offers. Some popular cases for using OPIN are described here.
Just to remind you: EUth project gives the possibility for non-profit or public organisations to experiment or just implement youth eParticipation projects on it's toolbox OPIN and get €10 000 support for activities. All 49 European countries are eligible, any level of project is welcome, the most important award criterion - proving the impact of the input of young people to the decision-making.
Read more on Open call: