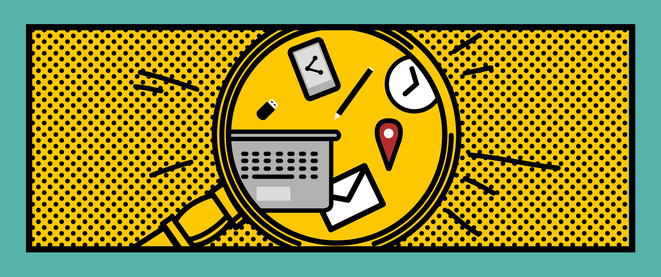 Are you not yet convinced that digital youth participation can be fruitful? In this article we show why utilizing digital tools is particularly effective and key to successful youth participation processes.
Good youth participation facilitates dialogue between different generations, encourages innovative ideas, strengthens democratic competences but also leads to more suitable policies and planning. Hence, the level of (digital) youth participation can be a location factor for municipalities.
Youngsters need opportunities to participate in politics, which go beyond the classical types of engagement. They need participation processes that are appropriate for their age group, their environment and lifestyle. Digital (media) tools offer various innovative ways to connect, discuss issues and take part in decision-making.

Why You Should Opt for Digital Youth Participation
1. More participation – irrespective of time and place
Developing opinions, discussing them with others and finally voting on them takes time. Many youngsters do not have the possibility or motivation to take part in formal offline participation after their busy day at school, university or work. Digital tools, however, can mitigate this issue by offering to take part whenever and from wherever young people would like to engage – online.
2. Greater transparency – open processes
Digital tools can comprehensively document the entire participation process: from general information and idea collection to voting and final implementation of the results. Hence, they offer an overview of the process – also for those people, who are not actively taking part. At the same time this transparency promotes understanding and trust in the political and administrative processes.
3. Better overview – comprehensible decisions
Good dialogues offer everyone the possibility to share their views on the issue at hand, this way creating a vast number of inputs, which need to be structured and evaluated. Many online tools provide search and filter options. Also the course of discussion can be documented and reviewed easily with the help of these tools. Hence, participants are enabled to keep an overview of the discussion's development, which easier renders the preparation for decisions.
4. Youth-friendly – targeting the young audience
Almost all young people use digital media on a daily basis. They share photos, videos, information and opinions but also discuss issues. In light of this, it is simply logical to offer digital participation tools to utilize the digital spaces where youngsters are already engaging every day. This increases the acceptance of the process. Furthermore, using digital tools facilitates dialogue between political decision-makers, administrations and young people.
5. More political involvement – reducing barriers
With digital tools, youngsters can easily from anywhere become active in shaping their own environment. Particularly, those young people who are usually politically inactive are likely to be reached with low-threshold digital participation projects. These show them that political decision-making can be fun and that it is actually possible to change something. When experiencing this possibility to achieve something, they are more likely to also start to participate in other, more classical, ways of engagement.
6. A location factor – keeping pace with the times
Young people want to participate. Yet, decision-makers need to provide them with attractive, modern, digital opportunities and ways to do so. Thereby, decision-makers will benefit as they are creating a new location factor: they become digitalized and participation-friendly. Youngsters' motivation will increase when they see that their engagement leads to results.
7. More participation – increasing the network
Digital participation processes can easily be connected with social media in order to increase their reach. Participants can share their arguments with others and motivate them to join and take part. In just a few clicks, friends and acquaintances will be able to participate themselves. Therefore, more youngsters can be addressed with digital participation tools.