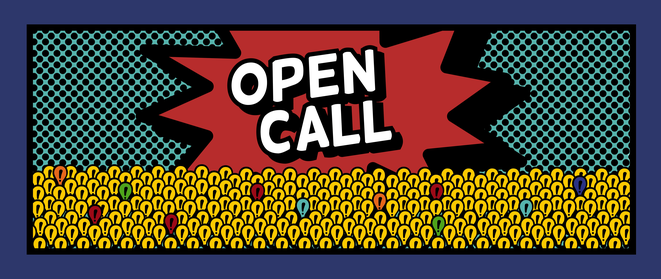 12:00 CET on 31st December EUth Open call for youth eParticipation projects all over Europe will close. Before we leave for holidays and you start filling in the Application form, we have summarized some frequently asked questions until now. Answers might be a key to your success.
If you have missed the Technical feasibility check by 31st Oct, you can still apply. Technical feasibility is an important formal criterion, so do make sure that you have studied the User cases and OPIN toolbox. Projects that are not compatible with OPIN software will not be forwarded for the further evaluation.
Eligible costs
There is no set list of eligible costs, so theoretically anything is possible. However, applicants will present a detailed budget plan in the application form on how they intend to use the subcontracting, and this will be evaluated for its efficiency. We advise that the subcontracting be used in connection to the activities of the project, predominantly the visibility of the project. 
Regarding the documents to be uploaded:
The uploaded documents do not have to be in English. Selected projects might need to submit a translation upon request.
Proof of registration of the organisation
As the Open Call is open to youth (work) organisations, non-governmental organisations targeting young people or public administrations, the first document is referring to proof that the organisation exists (so registration in the country where the organisation is based).
Balance of last closed financial year
The second document is to ensure that the organisation is not in any financial difficulty. It is still possible for a new organisation to submit an application form. In the place of the balance of the last closed financial year, please provide proof of income, or some form of proof that you are not in any financial difficulty. 
Registration of legal representative
This is the person who has the right to sign legal documents on behalf of the organisation. Applicant can either submit a document issued by an authority that confirms it, or proof for it can be copy of statutes of the organisation, where the procedure of appointing legal representative is laid down accompanied by a copy of the minutes in which it is clear who exactly has been appointed for this task.
Moreover, make sure you have checked Eligibility and Award criteria.
A short checklist of 7 most important aspects:
Project activities take place in one of the 49 European countries

 

Your eParticipation project is by/with/for young people of 15-30 years old

Applicant is a legally established youth (work), non-profit or civic organisation or a public authority (administration)

OPIN is the main tool you are going to use and your project idea is compatible with what OPIN software offers

Viability, visibility and proven impact of project results are the main criteria you have thought about and described in the final application form

Proof or registration, balance of last closed financial year and registration of legal representative are scanned and ready to be submitted

Submit all documents and the final application form not later than 31st December 2016 12:00 CET.
Please note that support service through opencall@euth.net during the Christmas break (24-29th Dec) will not be provided. We will do our best to get back to you on the 30th December. EUth team thanks for your understanding and sends you best season greetings!