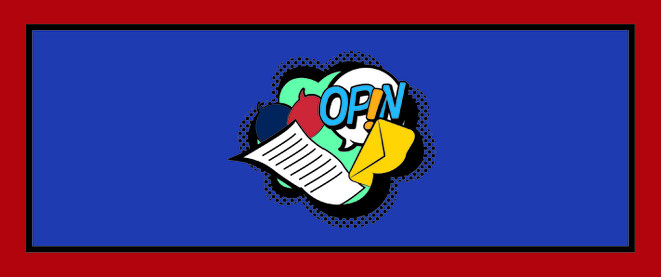 Second Release of the Digital Toolbox with Extended Features
Bonn, 7th March 2017. OPIN is progressing: The second version of the eParticipation platform has been completed and will be tested in the forthcoming months by ten new pilot projects from all over Europe to improve it further and adapt it to the needs of the target group. Check out the new version of the digital toolbox OPIN and follow the development of the pilots! The platform now offers even more possibilities, with a new mapping tool, social features as well as further guidance and information for initiators. In May the first features will be open to everyone. At the end of 2017 the software will be fully available as an advanced and well-tested toolkit for involving youngsters in eParticipation projects for the wider public.
The youth eParticipation toolbox OPIN combines a multilingual online-platform with a mobile application. It offers a wide range of assistance to let your eParticipation project become a success. OPIN now includes seven pre-designed participation templates that make it even easier to start your participation process. The features of OPIN help consulting youth during agenda-setting or idea collection, enable to collectively draft, comment and vote on proposals or position papers. Additionally, the platform is connected to a mobile polling tool that facilitates reaching youngsters within your area – they can instantly vote on proposals and ideas through the app. A mapping tool advances the previous tools by allowing youngsters to use maps for Brainstorming and Idea Challenge processes. This way, they are enabled to collaboratively plan an area around them. For instance, they can mark those locations in their hometown or region, where they would like to be involved in the development of spaces for young people. "With the new templates and mapping tool, OPIN evolves into a platform that offers one of the most extensive sets of participation features currently on the market", explains Moritz Ritter, Managing Director at Liquid Democracy e.V.
Profiles, timelines, following – OPIN offers many new social features. Don't miss the developments of your favourite projects anymore – users can now follow projects on OPIN to receive notifications about new proposals. If you have participated in a project, you will be added as a follower automatically. You can also set up your own profile, let others know more about yourself, the projects you are interested in and ways to contact you via social media. Additionally, OPIN now shows a timeline for each project. It provides you with a quick overview of the participation phases, their start and end.
Another innovation of the new version of OPIN is the Decision Support Tool (DST). This helps those initiators with little experience to find the most suitable participative process offered on OPIN. After filling in a short questionnaire in the section "Getting Started", the DST will tell initiators which of OPINs features are the best match for their situation. Watch this space: The DST will have many further features later this year. Further novelties are the manuals for initiators of eParticipation projects, providing guidance on OPIN by offering a step-by-step help on how to use its features.
Of course the OPIN-toolbox is continuously tested, evaluated and improved by the EUth project partners as well as ten new pilot projects across Europe. They have been recruited through an open call procedure and selected by a jury from a pool of 28 applicants. After a training session on eParticipation and OPIN in March they will start implementing their various ideas and improving OPIN.
Press release on OPIN V2 7 3 2017
Press_release_OPINv2 7 3 2017.pdf
Adobe Acrobat Document
226.8 KB