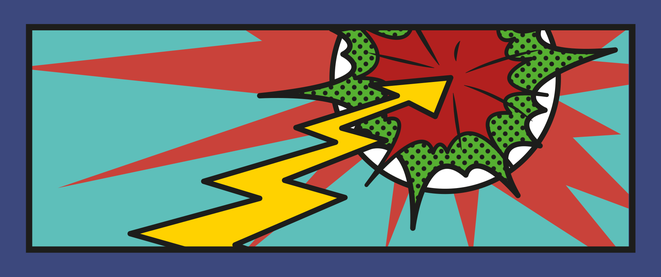 "The platform has great potential to make a difference"
The Heart of Slovenia is a rural area connecting seven municipalities just outside the Slovenian capital Ljubljana. With the help of youth centres, three young community managers were selected and put in charge of the OPIN test-phase in the municipalities of Litija, Kamnik and Mengeš as a part of the EUth pilot projects. Young participant Martin (19) shares his testimonial.
Testing OPIN in different municipal projects
At a workshop in March 2016 young people from the three municipalities were introduced to OPIN and could voice their suggestions for improving the local environment. The new version of OPIN was presented to youngsters in Kamnik in September to promote and discuss the upcoming project »Educational path: Following the footsteps of the shepherds on Velika Planina« that started on OPIN in November. After two workshops for youngsters on how to find the most suitable profession, the project »I see the future: Career counselling for young people« by the youth centre Mengeš went online on OPIN. In late 2016 youngsters have started collecting suggestions on how to increase the projects' attractiveness.
---
The concept of "young community manager"
"Young community manager" (YCM) is a term used by the EUth pilot "Heart of Slovenia". They are young people between 15 and 34, who underwent trainings on community building. Their tasks are, on the one hand, promoting active participation among youngsters and, on the other hand, presenting the importance of including youth in decision-making processes to local decision-makers in municipalities. Hence, young community managers are building bridges between young people and decision-makers. Furthermore, since the launch of OPIN they are also promoting the eParticipation platform and invite youngsters to use it, by giving workshops on OPIN and the EUth project in the region. The young community managers for the OPIN pilot projects were selected by the three youth centres in the Heart of Slovenia area. For these projects they were in charge of overlooking the participation processes on OPIN.
---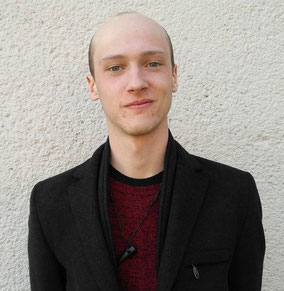 "OPIN has great potential to make a difference…"
19-year-old Martin Špendl, one participant of the project in Kamnik, views OPIN as a great opportunity, however remarks also that it will need more time and effort to reach youngsters:
"I first heard of opin.me from my high school teacher, who sent me an e-mail about this platform and the presentation that was going to be held later that month in my home town. As I was curious about it, I watched the video and was immediately blown away by the concept. I like the idea of approaching us with our own methods. It could improve our involvement in decision-making and enable us to speak up. We all do that already on social networks but OPIN could make a difference because OPIN makes it possible that our voices will get heard. If youngsters are shown that their voice matters, we might become a generation that is going to be more open minded and used to being involved in decision-making."
"…but it must attract young people even more"
"My experience so far has been great but in order for the website to achieve its goal it must attract young people even more. As we mostly use our phones an OPIN app would easily increase its popularity and overall usage. Also we appreciate a good, unique platform design that makes the experience enjoyable. This could be further improved. Yet, I think the platform is heading in the right direction. By involving people to make suggestions, post opinions and create proposals on decisions that are going to be made in their home town personalizes the final product and increases its value to the people themselves. There is no better feeling than walking by the new skate park saying to your friend that you have helped creating it. Additionally, it shows that the municipality cares and listens to the citizens. My overall opinion is that the platform has a great potential to make a difference, however, there is yet a lot to be done to bring it to its peak."