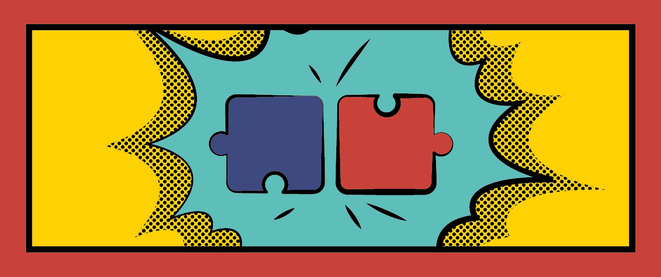 By Lena-Sophie Müller
3305 participants, 494 suggestions, 2353 comments, 14603 votes – these are the results of the "Study Commission on the Internet and Digital Society" launched by the German Parliament in February 2011. Over the course of the following two years ideas and suggestions were collected on a participation platform utilizing the Adhocracy-Tool – which also OPIN is based on. Is the participation of 3305 citizens a good or a bad result? Considering the initial eParticipation euphoria when the Internet established itself, assuming that the mere availability of online participation projects would get millions of people to participate, a four digit number of participants could be viewed as disappointing. But on the contrary, this number should actually motivate us to continue and learn from new experiences. This implies also to become aware of what digital participation actually is and which possibilities it offers but also what it is not and what it cannot achieve. In fact, there are (still) several misconceptions in the discussion about eParticipation, which will now be addressed in this article.
Misconception No. 1: Digital participation will take off by itself
Now that we have the Internet, everyone will participate!? Unfortunately, it is not that easy. Those who had too high expectations and believed that merely the technological possibility of digital participation would lead to a steep rise in participants, were left disappointed. In fact, the Internet does not do anything by itself. Yet, it can serve as an additional channel. Thus, eParticipation projects are not per se better or more successful than offline ones. Still, issues about online processes do not just arise due to the digital nature of the Internet. They are rather general challenges that all participation processes are facing. Among these challenges is particularly the issue of mobilisation: People can only participate if they know about the existence of a participation process. People will only take part if they consider the topic as relevant and pressing. These success factors apply for both online and offline participation projects alike. Once people know about the process and want to participate they will decide whether they will participate online or offline. And it is this consideration where digital participation processes have vital advantages: As they are independent from time and space, people can participate even from their couch.
Misconception No. 2: Digital participation is exclusive
Users are generally well educated, have a high income, are often male and internet-savvy!? One widespread argument against digital participation is the exclusion of certain parts of society. Many are convinced that only a small, privileged group takes part in online participation. Yet, is it really different in offline settings? Also offline, people are more or less informed, connected, qualified and engaged. Therefore, how can we reach members from all parts of society equally? Representativeness and inclusion are general challenges of participation processes: How can diverse groups be mobilized? Which participation types and methods are suitable for the target group? Mobilisation starts with information and communication: Who will find out about a poll through the local newspaper, who will learn about it via Social Media? Choosing the participation methods particularly depends on the resources and media competence of the target group: Who, for instance, can make it to the city hall in the morning, and who feels comfortable to use online tools to leave comments? It is not about the question: offline or online. Instead, a multi-channel-strategy is vital. We need to view the digital channel as an extension: Digital participation does not exclude a group, it actually includes a group – those who are digitally savvy and can only be reached online. And this group is growing! Still, it would be wrong to only offer digital participation, as not everyone is online yet, and those who are, are still using the Internet in many different ways. Therefore, it is vital to combine offline and online participation.
Misconception No. 3: Digital participation equals direct democracy
Digital participation and direct democracy are often lumped together. However, these are two different things. On the one hand, there is the degree or level to which participation is enabled (i.e. direct democracy). On the other hand, there are channels, which can be used for participation (i.e. the Internet). These levels and channels can be combined in different ways. The Organisation for Economic Co-operation and Development (OECD) distinguishes between three levels of participation: information, consultation and collaboration. On the lowest level, public administrations publish information for citizens; for instance publicly displaying urban development plans – either in the city hall or digitally on portals such as GovData. Consultations go a step further. They include a call for active participation, for example people are asked to send ideas on a specific issue to administrators. How a proper Multi-Channel-Strategy works, showed the German city of Lohne: Citizens could submit ideas about the city's urban development through a website, Facebook-page, via postcard, phone, fax, letter and also in person by participating in municipal meetings. When participants are involved in a discourse with administrators or politicians, this is referred to as interactive collaboration. When participants are involved in a discourse with administrators or politicians, this is referred to as interactive collaboration. One example is the integrated energy and climate protection project of the German federal state of Baden-Wuerttemberg, which also combined different participation channels: Citizens were asked to both comment on and discuss measures online and participate in offline meetings. In this paragraph we clarified that while citizens are being informed, consulted or involved in discussions on these three levels, the administrators or politicians are always the ones taking the final decision. Only in elections, referenda and polls citizens can actually directly make decisions. This is called direct democracy – irrespective of whether they cast their vote online or offline.
Misconception No. 4: Participation either works or not at all
As the previous discussion of the different levels of participation show, black-and-white thinking it is not an option. On the one hand it is the decision about which issues and to what degree citizens will be involved, i.e. how much control and decision-making powers will be transferred to them. In fact, the higher the level of participation, the more influence the citizens will have. Yet, with rising levels of participation also the complexity and efforts will increase that need to be put into the project. Making an effort to ensure transparency of the participation process is a vital necessity: What are the steps of the process and how will the citizens' input be incorporated into the final decision-making? Nothing is worse than pseudo-participation, where it remains unclear whether or not (and in how far) the citizens' input will be considered at all. On the other hand, there is also the question to what degree the citizens are willing to participate. There are issues, some people do not want to get involved with, issues that do not interest them or seem to complex, and finally there are decisions they would rather have the elected officials take.
Europe does not (yet) have a distinct participation culture, but the Web 2.0 set a trend in motion that can and should be utilized. Its potential becomes evident, when considering examples such as change.org. Since the launch of the platform - just in Germany 4.5 million people registered to start and/or support petitions. Worldwide there are 25 million users to date. By connecting the website with Social Networks, petitions can spread rapidly. This way, the digital channel offers the possibility to reach and involve people within a very short time – faster than ever possible through offline measures.
New Perception: Digital participation is a learning process
Consider this example: 15 years ago hardly anyone used online banking. Today 46 per cent of EU citizens do.[1] The way of getting there was a process: Users perceived it as a possibility, tried it out, got used to it and developed trust. Today, many cannot imagine doing their bank transfers at their bank branch, while others, who prefer offline banking, can still do so. Similar considerations apply to eParticipation. A learning process is necessary – on both sides. Public administrations have to evaluate previous and current participation processes, develop and refine them further: What worked well and what could be improved? Thereby, it is important not to lose sight of challenges like information, mobilisation and transparency. At the same time, also the participants need to grow into the role of sovereign digital citizens, and for instance, learn how to use digital tools for eParticipation. With increasing digitalisation, the importance of and the demands on eParticipation processes rise. But the starting point for critique and hope remains: Who is thinking about eParticipation, always needs to think about participation in general – the "e" is just the icing on the cake.
Thanks to Lena-Sophie Müller, managing director at the German Network "Initiative D21 e.V." for the permission to publish this article in a translated and adapted version. Here is the original version in German.