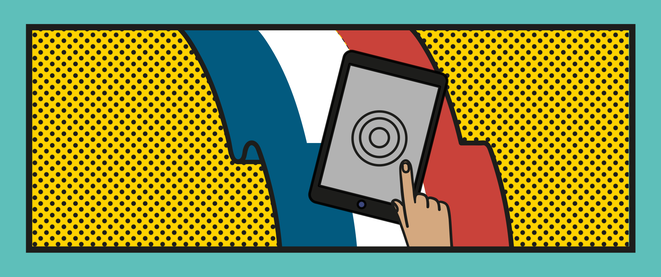 Paris is planning to remodel its Bastille Square. The local government decided to extend decision-making on this matter to youngsters in order to include them in the shaping of a public space. Hence, they asked the Parisian Youth Council (CPJ) on their opinions and ideas on this plan. As OPIN pilot, Missions Publiques together with the CPJ created a geolocalized online poll* via OPIN that is accessible through a mobile app. Youngsters in the region Ile-de France could make suggestions and vote on the ideas. This way the authorities would get to know young Parisians' opinions on the Bastille Square remodeling.
Target group and question types
The aim was to reach out to the 700 candidates for the council to collect their opinions on 13 points and give their ideas through four open questions. These were drafted by the OPIN-Pilot Missions Publiques together with the CPJ. Among the questions were multiple-choice questions, such as "How often do you go to Bastille?" or "What should be the priority of the future remodeling?", but also open questions that could grab the sensitivity of the youngsters, like "Describe Bastille's square with 2 or 3 key-words".
---
*Geolocalized online polls
OPINs mobile polling feature to push geolocalized polls supports fast decision-making in the targeted region. It enables large numbers of people to instantly give their opinion and immediately visualizes feedback in the back end. Additionally, it allows creating professional surveys with open questions. Why is it THE solution for mobile participation? The app's geolocation awareness allows for pushing polls at defined moments and places reaching exactly the audience that it's aimed at.
---
How it worked in practice
In the case of the Bastille Square remodeling a geolocalized poll was a good tool to reach the goal of the project. The initiators could set the region where the poll would be active, which corresponded with the target group. For the Parisian Youth Council it is the region Ile-de France, which concentrates 18% of the country's population in 12,011 km2. Tip: If one thinks the size of the territory targeted is too large to push out the poll, the link to the poll can also be published and distributed regular one. This is also what the Parisian Youth Council decided to do. The results of the poll were used to increment the debates within the CPJ before it has to give out its recommendation to the local authorities.