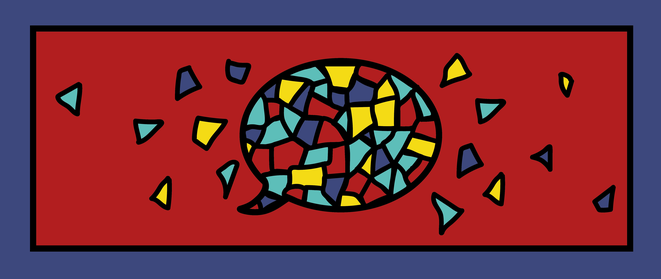 Irene Dominioni, EUth journalist
Pol and Alistair, 23 and 30 years of age respectively, are activists for independence in Catalonia. They belong to two ideologically opposed local parties (JNC, centre-right, and JERC, left), the youth sections of the main political parties currently ruling Catalonia, PDECAT and ERC. They would normally have contrasting views over most other political issues, but when it comes to the question of independence in the region, they find themselves in agreement.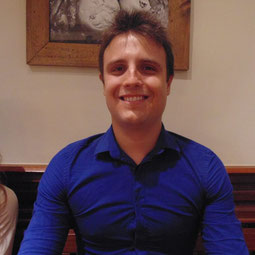 "Spain has traditionally been a centralised country at heart, reflected in its attitudes towards linguistic and cultural minorities, and in the significant difference between what the central government pledges to invest in Catalonia and what it actually spends. Catalan governments of all inclinations have sought to address their legitimate grievances with Madrid, but when the Spanish Constitutional Court ripped up a significant part of the new Catalan Statute of Autonomy, this was the moment when many people realised Spain doesn't want to change to better fit in with Catalonia", says Alistair.
In Catalonia, the independence question has caused unprecedented turmoil. Over the past weeks, social networks have mirrored the emotional state of the people in the region, with online messages and ongoing discussion coming from both sides, separatists and unionists, and from all kinds of actors involved, politicians, civil society, activists, parties - and youth. "We will proclaim independence", "the Yes for independence is clear and inescapable", and "we have won and we will go on" are some of the statements that have been repeatedly shared over the last weeks on Facebook by JNC, JERC and Arran, a radical left party also supportive of independence. Now, it is possible that their aspirations will be deluded, but  the role of social media in promoting awareness and coordinating action by all pro-independence elements seems to have been a key element, especially for young people.
Political exchange via social media
As a matter of fact, we live in an age where politics aggressively enters our lives, not only on traditional media, but by filling our Facebook and Twitter feeds as well. Most of the time, this tendency accentuates polarization and incivility, making social media not only a space for freedom of expression and discussion, but also a source of political distress. A Pew Research Centre study reports that more than one third of social media users feel worn out by the amount of political content they encounter, and more than half describe the online interactions with those they disagree with in political terms as stressful and frustrating. Yet, social media is seen positively overall, for its function as a tool for political discussion and exchange. Social platforms provide the power to spread a message regardless of space and time constraints, to deliver political information and to influence other users. So, just as social media makes heavy use of politics, politics has learned to make heavy use of social media as well. In this sense, the movement for independence in Catalonia is an exemplary case.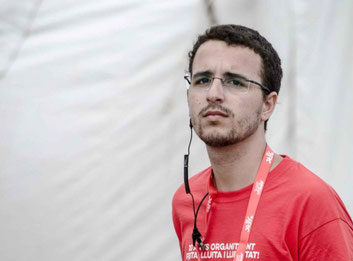 "We have always done campaigns for independence, not only of Catalonia, but also of the whole of the Catalan Countries" points out Pol, who has been the communications secretary of the Joventuts d'Esquerra Republicana (JERC) since 2012. "We have always linked the fight for social freedom with the one for national freedom, as for us, independence is a tool to transform society".
JERC counts on average 1000 activists, with varying numbers, and Pol reports that over the last weeks they have received increasing requests for information, something that "hopefully will result in an increase of the militancy". "For the campaign of 1 October, we have launched the graphic of the campaign in July and organized the political-musical festival that we hold every year, the Acampada Jove, as the first big act of the campaign. But we didn't have a frenetic rhythm until the last few weeks", he adds. To get young people involved online, they use Facebook, Twitter, Instagram and YouTube, together with their website, which they use as an informative platform for their activities, and as a channel to broadcast videos of the demonstrations, reporting for those who were not able to join in person.
The strategy of youth parties campaigning around independence made use of a mix of both online and offline, more traditional strategies. Especially online, Pol observes, discussing and informing people about the various themes is one of the most important actions: "It is true that young people nowadays have other forms of participation and mobilization compared to other generations - social networks provide many tools to do so, and they also provide an audience who will listen and see their claims, so young people might not feel a strong need to go out on the street anymore - but I think that the youth are always the spearhead of society, and I believe that whenever it is the case, we are mobilized."
Echo-chamber effect
The Catalan referendum has seen a majority of 92% voting in favor of independence, but, according to some, the entire question of independence might only concern a minority of the local population. Along the same lines, it is true that on social media the discussion is very active, but the so-called 'echo chamber' that characterizes online platforms could also lead to many drawing the wrong conclusions, assuming that one side is prevailing over the other, and also to lull activists into thinking that they are gaining support when, instead, they are reaching only hardcore followers.
In fact, while social media represents a useful tool for political engagement, at the same time it might not be so reliable at measuring public support for any political question, as Geoffrey Pleyers, professor and researcher of Sociology at the Catholic University of Louvain (Belgium) and expert in social and youth movements points out: "I think we should be cautious when we look at social media, because it fragments public opinion and leads to see content and news on a certain topic being shared by people with similar political beliefs and opinions to one's own. This could then lead to polarization and to thinking that the majority of the population in Catalonia are in favour of either one or the other option. Catalonia is one of the regions where there are the most experts in using social media, but if some people are more efficient in using these tools, it doesn't mean that they are more numerous".
According to Pleyers, the international element to the online activism around the question of independence has also played an important role: "It's evident that people in Catalonia are keen on getting international public opinion in their favour, and social media works also in terms of that, that's why it's so important for them".
Academic research is increasingly focusing on the important role that social media plays in political discourse, yet from the latest events in Catalonia it might seem that we have witnessed a revival of more traditional forms of participation. Could offline actions be more important when issues reach a crucial stage? Pleyers warns us from assuming so: "We should stop thinking that social media and other forms of eParticipation are separated from the demonstrations in the street" points out Pleyers. "There is no e-space outside of the world, it's not that people who are activists online are not going to be offline. Both are produced at the same time. People who are in the square will be filming and streaming it on social media, tweeting about it, and they do it live".
From the desktop to the street
Online and offline political activity, in sum, go hand in hand. Social networks have become privileged spaces for mobilization, and historically online activism has often strengthened political activity in streets and squares. Moreover, according to Pleyers, the movements that have marked the 2010s have been shaped by an element of "everyday life" in political participation: "If there is one medium that mixes private life and public involvement and offers a platform for individual expression, then it's social media. This is certainly one of the reasons why mobilized citizens have used Twitter, Facebook and their national equivalents rather than very efficient free softwares designed by activists to facilitate the organization of movements, the diffusion of information or virtual and participative assemblies".
Once again, it is unclear how the Catalan question is going to end. But one thing is beyond doubt. The case of the referendum in Catalonia has seen a remarkable level of participation and involvement by the citizenship. Regardless of the outcome, the degree of mobilization and activism by the civil society around this case tells us that, in the end, a true, lively and widespread participation is possible, in Catalonia and beyond.
This article is a result of a cooperation between European Youth Press and the project "EUth - Tools and Tips for Mobile and Digital Youth Participation in and across Europe". This project has received funding from the European Union's Horizon 2020 research and innovation programme under grant agreement No 649594. This article reflects only the author's view and the Research Executive Agency or European Commission is not responsible for any use that may be made of the information it contains.