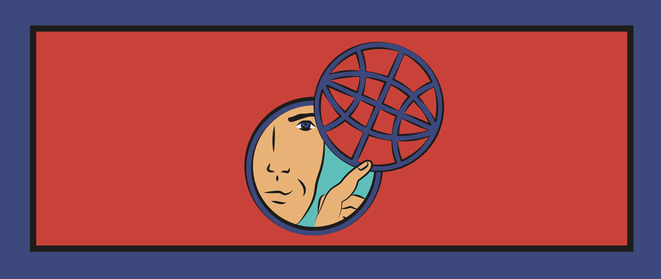 By Stefan Alijevikj, EUth journalist
About half of the global population have access to the internet today, however, being connected to such a massive information database comes at a price. People are worried that their personal banking information or private emails might be corrupted, while others fear having personal photos and videos doctored and shared on social networks such as Facebook.
On the second day of the EUth Summit in Berlin, participants had the opportunity to think about several aspects concerning the future of the internet; how to handle online threats, identifying challenges and exploring the options to move on in the future.
In this context, one of the big questions was - what direction is the internet taking? Experts seem to be more on the optimistic side, saying that in order to maintain the internet as a healthy infrastructure and to build upon it, taking proper care and keeping people educated, is a strategy that can go a long way.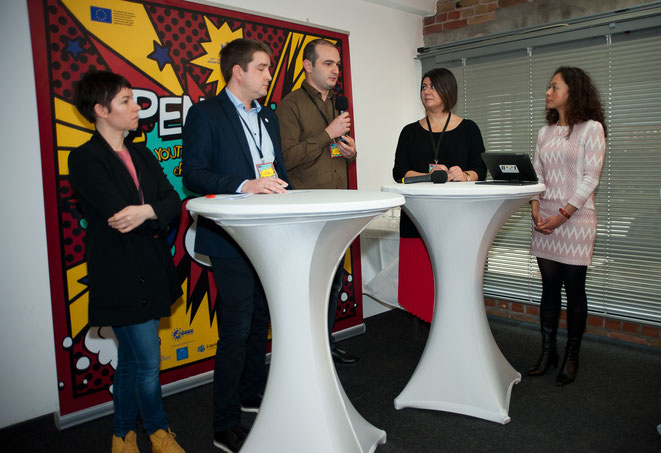 Polluted web
Solana Larsen from the Mozilla Foundation, one of the panel participants on the Future of Internet session, contemplated the challenge in an article she penned for the Center for Contemporary Culture of Barcelona (CCCB Lab), noting: "Like the oceans, the Web is polluted. We have allowed all kinds of big industry and sewage to pollute its waters. And like the environmental movements of the world, we now need to untangle where the damage comes from, educate people about what they stand to lose, and work on the regulatory frameworks that will protect the Web's delicate ecosystems."
Millenials have been brought up in a world of digital technology and have grown up in this environment. Unlike governments, young people are less afraid of online threats, panel participants have further commented.
"I think young people are keenly aware of threats online, even more than adults," Larsen added.
Another important conclusion from the event was showed how it is best to prevent threats online materializing, as once they breakthrough, there is no coming back. Information can be then used for any number of potentially sinister acts, such as cyberbullying, surveillance, and jeopardizing personal information. Some of the worst cases have even included online grooming and brainwashing, with extremist groups developing dangerous narratives and seeking to persuade people to support their cause.
Ceren Unal, keynote on the Future of Internet session, remarked that "we cannot take [the] internet for granted," and that this is a commodity that "belongs to everyone and everyone has responsibility for its future." In this sense, it is undoubtedly clear that users of the internet need to be its creators, instead of just being consumers. That should be clear as "smart devices are like new limbs of our bodies," as Unal has remarked.
According to Edgar Schlummer, Estonian Youth Work Agency (ENTK), "the security and privacy will become something more elitarian," in the sense that whether you have money to pay certain services and broader access to the internet is something to predetermine whether one can avoid security threats online in the future.
Beware threats but focus on opportunities
Amid growing talks of the so-called battle of 'net neutrality', especially in the USA, the idea of the internet becoming 'elitarian' cannot be excluded, but there seems to be a general notion that this is not the best idea.
Still, it feels that the future of internet relies on decisions brought by policy makers and governments who might have the final say on some vital changes. A strategic and integrative focus is inevitable.
Having said that, a structured dialogue with young people can go a long way. As well as a strategic investments and opening new jobs where Millenials will be invited to step in and dedicate on building a safe "life" on the internet. That is something that no person involved in policy-making should neglect.
Investing in smart and resilient software is certainly a plus. Software that it is difficult for hackers to take control of depends on how much a governments and others are willing to invest into.
Building synergies with schools and having free classes on data protection, online etiquette and how to behave on the internet is something that can assure the future of the internet is bright, one where we can also bring decisions online from local to national level, whether that means choosing if we want a new sports venue in our city or voting for the next president of the country. Such classes should not be exclusively kept to pupils and youngsters, but also to all generations, to families and parents, who might want to know how their children spend their time online.
As Ceren Unal has also remarked, "it is not all rainbows and unicorns, there are threats but we should focus on the opportunities." Indeed, there should be no obstacle in our willingness to protect probably one of the greatest achievements we have come up as a civilization - the internet. Better utilizing the internet for the future means saving and enhancing many of its aspects how it can be used, eParticipation included.
This article is a result of a cooperation between European Youth Press and the project "EUth - Tools and Tips for Mobile and Digital Youth Participation in and across Europe". This project has received funding from the European Union's Horizon 2020 research and innovation programme under grant agreement No 649594. This article reflects only the author's view and the Research Executive Agency or European Commission is not responsible for any use that may be made of the information it contains.