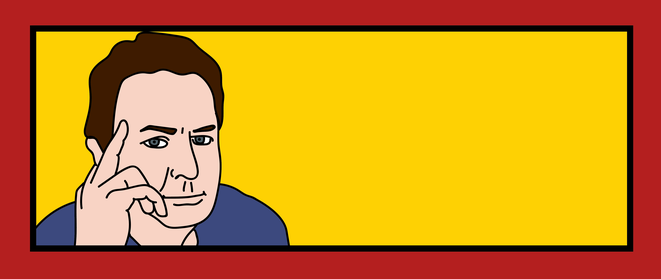 By Irene Dominioni, EUth journalist
Existing in your phone, laptop or tablet is the ability to engage with, and change the world around you. In today's world, social media has a bigger role than we might realize.
In the same place where we idly scroll through Facebook feeds, companies are advertising, marketing and activating their customer services. Politicians, political parties and public institutions do the same. The capability to reach out and influence huge numbers of people is a well-known characteristic of the social platforms we are plunged into.
But we may disregard important implications of social media on our political behaviour. According to Brian Loader, professor of Sociology at the University of York and Co-Director of the Centre for Political Youth Culture and Communication (CPAC), there are two potentially explosive factors about the pervasiveness of social networks in our current world.
On the one hand, there is the rapidly increasing phenomena of far-right and populist politics, which is quickly gathering support among our European democracies, driven in part by their strength and influence in online spaces. On the other hand, the absolutely phenomenal degree of social inequality that we see in our countries is making people increasingly dissatisfied with the political and institutional system, something that also constitutes fertile ground for populists on social media.
Social subversion
Young people constitute a special target for this type of subversive communication. "The far right and many populist groups are putting in huge amounts of funding into people and software development that are entirely designed to get young people participating. And if young people are fed up, they will be happy to listen to those kinds of arguments, which are not necessarily about enhancing democracy - they're often about bringing it down" says Loader.
The incapability of the political class to tune in with young people, the professor explains, is contributing to undermining the legitimacy of most public institutions. Young people now live in a networked world, where they increasingly obtain political knowledge and identity. As they grow increasingly disconnected from mainstream politics, they become less likely to vote, even less likely to join parties, and universally dismissive of politics and politicians. This does not mean that young people are not interested in politics, though. "It just means that they are simply not interested in the type of politics that is presented to them", Loader warns us.
According to his model of the "networked young citizen", young people have different values and norms, and are more interested in global political questions such as climate change, poverty, and kinds of social inequality that affects them directly. They are more likely to participate in horizontal or non-hierarchical networks as well as being more project-orientated and self-actualizing.
Disconnection driving disengagement
Yet, many current public organizations are struggling to meet the standards that young people expect, causing them frustration and disillusionment. Starting from the European institutions, there is a deep need to reconnect with young people; the very legitimacy of these bodies is at stake. "They seriously need to start looking at the values and norms of young people and start working with them" he says. "Taking them seriously, giving them a sense of efficacy, finding out where they live their lives and all the different identities that they have is essential. Technology can be an extremely effective way in helping them to do this, but it is a big cultural change".
Where should we start? First of all, the professor explains, we have to recognize that social media is political. "There is nothing inherently democratic about technology, despite the fact that social media is imbued with values favouring sharing collaboration and participatory culture" he explains. Once we've achieved this, we can start asking the right questions, such as whether Facebook and social media should be regulated, and whether or not the arguments for commercial privacy that these big corporations maintain is legitimate. Loader's view is decisive: their claim that monopolistic practices are necessary to compete in the global market is "rubbish", and these monopolies should be broken up - as has occurred in the past.
Power to more people
After all, just like in offline society, on social media everything comes down to one fundamental question: power. Facebook's founder and CEO Mark Zuckerberg recently tackled the issue in a Facebook post, where he addressed the role of technology in centralization vs decentralization of power: "A lot of us got into technology because we believe it can be a decentralizing force that puts more power in people's hands" he wrote. "But today, many people have lost faith in that promise. With the rise of a small number of big tech companies — and governments using technology to watch their citizens — many people now believe technology only centralizes power rather than decentralizes it".
While it is evident that the debate over centralization and decentralization of power in technology is going to become increasingly important in the future, eParticipation is still among the positive practices that aim to empower people in political decision-making, as part of the "big cultural change" that professor Loader refers to.
But it will only be possible if the institutions are attentively listening to their people: "In many respects, local authorities and the state need to be more responsive to what is happening in civil society" Loader concludes. "Democracy is about a democratic society, not a democratic state. It's whether or not people voluntarily join and form parties, protest, campaign. Some political parties are learning the lesson that it is possible to develop sophisticated campaign mechanisms to get people engaged. The challenge here is to deliver what you say without disillusioning people". And as for young people? "If we are willing to make genuine participation, we need to keep in mind that it's a partnership, it's neither anti-politicians nor anti-young people. What young people need to understand is that politics is difficult, sometimes you can't get what you want. But you keep campaigning and encouraging politicians to be honest with you. Without blaming them when they are being honest".
This article is a result of a cooperation between European Youth Press and the project "EUth - Tools and Tips for Mobile and Digital Youth Participation in and across Europe". This project has received funding from the European Union's Horizon 2020 research and innovation programme under grant agreement No 649594. This article reflects only the author's view and the Research Executive Agency or European Commission is not responsible for any use that may be made of the information it contains.