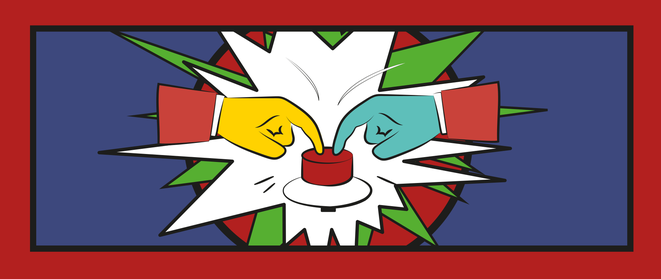 By Stefan Alijevikj, EUth journalist
Millenials. Lazy, disengaged or just disenfranchised?
It became clear at the EUth Summit in Berlin that young people are rarely seen as equals in decision making. In some of the key-notes it was also well illustrated that the face of a young person is rarely one that comes to mind when asked to imagine a politician. Looking at the current political structures, indeed, it is very rare to see young politicians.
More often than not, it turns out that grandfathers and grandmothers make decisions for young people, sometimes even in general elections. Just a quick glance at some Brexit statistics can reveal that a good portion of the young voters in Britain, those aged 18 to 30, were outvoted by their older counterparts aged 50 and above in the Brexit referendum.
eParticipation as a solution?
In many other instances, it has been the same story and far too many times young people have felt discouraged to have their say. eParticipation has emerged as a plausible solution to mending the broken link between young people and the world of decision-making. In a world that is developing at a rate faster than any point in history, with perplexing problems such as growing extremist movements but also new political movements, it is more important than ever that millennials remain included at each level of the decision-making processes.
So, to return to the questions: where is the gap? Where has the link been broken? Can we say that young people have a healthy relationship with politics, political systems, and institutions?
 
Maria Freitas from the Foundation for European Progressive Studies (FEPS) presented some valuable research findings during the Development session at the EUth Open Summit in Berlin, where some of the participants took the time to reflect and discuss how eParticipation should be developed for the future, and how tools such as OPIN itself can be used. 
Freitas has said that perception that millennials are lazy is popular, and she went on to contemplate whether it is true that Millennials are indeed lazy.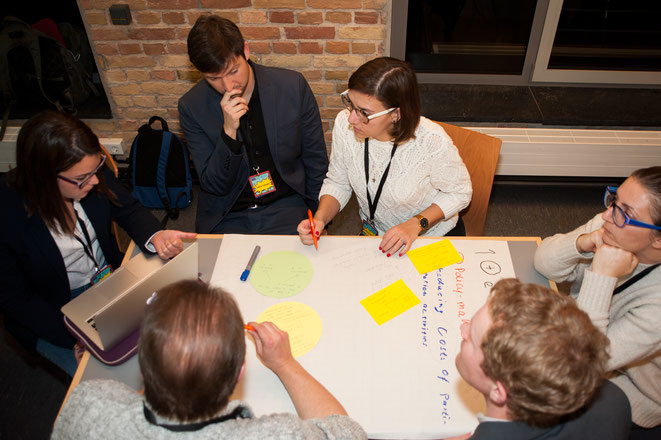 Surveying the problem
According to survey results carried out by FEPS, these claims are not true. Instead, we should really aim to understand and answer: what does this generation want from politics?
The survey itself used 'connected research' technologies and conducted analysis of Millenials over 18 countries. This also included an online survey of 16-35 year olds, resulting in responses from 20,000 young people. There was also a week-long, moderated, online dialogue with some participants.
"Broken promises, career politicians, inability to relate to young people, these are the three top reasons why young people simply do not trust politicians," has concluded Freitas.
"Why are progressive political parties [un]able to reach to young people? They think are not heard," added Freitas. "Politicians are actually monopolizing the space."
Some figures from the FEPS research findings look frightening. 84% of survey co-respondents in Bulgaria answered that the views of young people were largely ignored by most politicians. Italy is not performing much better, with a figure of 81%. Among the countries in the research, Norway did slightly better, with the lowest figure of 31%.
However, across Europe trends tend to differ. When asked whether politicians want the best possible future for young people, only 12% of respondents from Hungary felt this was the case. While higher, only 21% of young people in Spain felt politicians want the best possible future for young people, while in France this figure rose to 33%.
Direct involvement of youth
The topic kept on lingering during the Summit, as well as on and off the summit margins. An answer was possibly there, felt by some of the recommendations that were provided at the end of Day #1 from the four working groups (the Development group was only one of four). It was a general recommendation that while online tools are good and can boost participation (such as the OPIN tool itself), being online alone is not enough, and cannot fully integrate millennials in decision-making.
However, all is not lost. Millenials are not interested in politics in its current format, but are politically aware and ready to vote. Likewise, they have a clear vision as to how trust can be restored and how to gain electoral support – for example, if politicians have direct conversations with young voters and directing funding towards health, job creation, education, environmentalism and fighting poverty.
Furthermore, when asked, young people exhibited a willingness to take part in political campaigns – including traditional canvassing.
One contributor to the sessions made a further point that the issue can be helped by introducing and investing more in so-called "youth dialogues" following the way that "structured dialogue" has been introduced in the past.
Improvements in youth participation can only happen with combined efforts, online and offline. This means, politicians need to withdraw from their stance of monopolizing the decision-making space, and invite young people to be their equals.
This article is a result of a cooperation between European Youth Press and the project "EUth - Tools and Tips for Mobile and Digital Youth Participation in and across Europe". This project has received funding from the European Union's Horizon 2020 research and innovation programme under grant agreement No 649594. This article reflects only the author's view and the Research Executive Agency or European Commission is not responsible for any use that may be made of the information it contains.