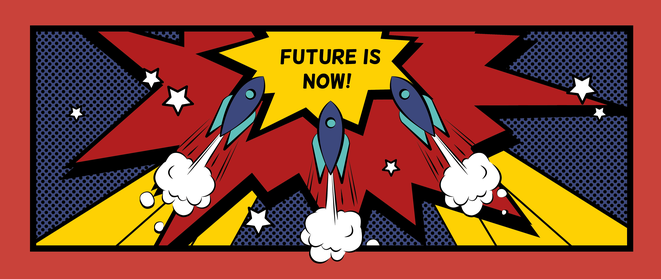 Irene Dominioni, Stefan Alijevikj, Anna Romandash, EUth journalists
Are young people really participating in decision-making, or are they moving away from the politics and distrust the traditional structures more? What are the opportunities and challenges that come with eParticipation tools, and what are the best strategies in creating more room for youth in bringing political decisions? These are only a few questions that sprouted in discussions today as the EUth Open Summit "The Future is Now" opened in Berlin.
EUth coordinator Kerstin Franzl and Rinalia Abdul Rahim, Managing Director of Compass Rose, were the first to take the floor and address the crowd of more than a hundred attendees. In her opening speech, Franzl remarked on the unique EUth's tool, the OPIN - a participation tool that is easy-to-use and aimed "even for people who are not really used to it." Franzl and Rahim were then followed by Andrea Halmos from the European Commission, who addressed the audience through a video message, stressing the importance of much-needed open government transformation processes and addressing the EU commitment into citizen engagement.
Inclusiveness and an equal say on important issues were some of the themes that kept popping up throughout the discussions. "Young people are systematically underrepresented in decision-making bodies", declared Kristen Aigro from the European Youth Forum, one of the keynote speakers. She noted: "Young people should be brought to the table no matter what the topic is, but it especially hurts when they are not involved in youth-related topics. Youngsters can be positive changemakers, but today, they are not heard enough."
"Youth live in a networked world, which produces networked citizens. They are less likely to become members of political and civil organizations, but more likely to participate in horizontal networks, which are hard for older people to understand," said Brian Loader, another keynote speaker, from the University of York.
During the second part of the day, summit participants had the opportunity to work together in groups, divided on four main issues related to eParticipation: Development, Synergies, Impact, and Tools. During Development session, Maria Freitas from FEPS shared the top reasons why millennials do not trust politicians, such as broken promises by politicians or their inability to relate to young people.
In the Impact session, participants listened to Roslyn Fuller, Managing Director of Solonian Democracy Institute: "People want to be more efficient and have a greater impact as opposed to a few decades in the past." According to Fuller, eParticipation tools such as participatory budgeting can be a way to change the decision-making model because it keeps people accountable.
In the end of the group work, the participants delivered recommendations for eParticipation, which varied from broad suggestions on changing the mindsets and attitudes toward participating online, to mapping and reaching intermediaries. The attendees also talked about using education as a tool to promote participatory culture and make eParticipation more fun and accessible for young people. Finally, the attendees emphasized on the need to combine different approaches to participation, so it goes beyond online platforms.
The summit brought experts from EU and non-EU countries as well as representatives of other regions such as Africa. As discussions have further shown, regardless of where the attendees come from, everyone is facing similar issues concerning youth inclusiveness and participation back home. Which is something that makes the entire question even more complex and challenging to disentangle.
As on day #1 of the summit, participants started to advance with points of view and proposing ideas, on day #2, following the keynote on the big question "Future of the Internet, Future of eParticipation" by Ceren Unal of Internet Society, there will be more occasions to analyze practices of youth eParticipation, after which the event will come to a closure.