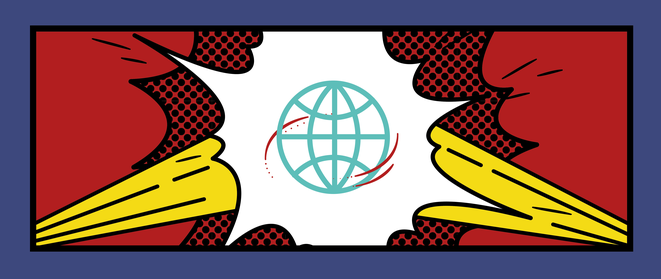 Anna Romandash, EUth journalist

Ohrid, Macedonia – Hailing from countries with transitional democracies across southern and eastern Europe, a group of eighteen youth activists gather to discuss the role internet governance and online participation can play. The participants analyzed the ways they could use internet to become more active and enhance change in their local communities.
The participants assembled as a part of SEEDIG Youth School, launched by the Internet Corporation for Assigned Names and Numbers (ICANN), and SEEDIG itself (South and Eastern European Dialogue on Internet Governance), a regional platform for dialogue and cooperation on internet governance and digital policy issues. It centers specifically on the south-east European region, where the internet has a significant impact on citizen participation and allows monitoring new democracies.
The team has invited young people to a regional meeting in Macedonia specifically to seek youth input and engagement with internet governance. As young people constitute the majority of internet users, the organizations wanted to understand their perspective of online governance and learn about local opinions from the participants. All the attendees were either studying or working in internet governance-related fields. The organizations also invited youth to join them as fellows and contribute to local activities, which take place throughout the region.
Marta Ordo is a participant from Albania. Back home, she studies Security Information and also works in an internet-related field. At school, she talks about the privacy vs. security, discusses youth participation in her native country. "There are many opportunities for youth to be active in Albania, and we often get involved and learn about them through Internet," she says, "The tool strengthens youth involvement and activism."
It's not news that young people use the internet for finding opportunities and meeting potential colleagues. However, it opens more access for young people such as transforming regional activism into participation in national, regional, and global internet governance processes, says Sorina Teleanu, one of the school's organizers. She explains: this year's youth school is a pilot project, that aims to give youth a say in internet governance issues as well as create a bigger network of different stakeholders.
"This year we started small, as we wanted to test the waters," Sorina says, "The participants themselves selected the topics which interested them the most such as cybersecurity and human rights". The youth got to attend some related webinars and contributed to the discussion on selected topics. "We are aware that the sustainability of the initiative depends on the engagement of the community", Sorina adds, "So we also aimed at strengthening this community through bringing more youth on board".
Involving young people in internet and regional governance is a must as they make up the majority of online users, says Andrea Beccalli of ICANN. His organization ensures that there is one single global internet but reaching out to different communities and involving them in online discussions.
"We have several programs focused on youth like the NexGen program for students and the Fellowship program for young professionals," Andrea says, "We need more youth across the internet geographies to bring forward the work and write the next chapter of the Internet evolution."
By being engaged on the internet, means that the youth not only has access to more information, but are able to influence the political system in their respective countries. States like Estonia and Finland are among the top performers in Europe where most governmental services are available online, and the residents can easily reach the officials or request various kinds of data without leaving their house. These countries also have the highest internet penetration and the largest youth involvement across the region online.
Internet activism can be an effective tool for pushing for more political participation, especially among youth, the most active group online. This, however, requires trainings similar to SEEDIG youth school and active government's involvement, especially in countries in transition like the Balkan region and Eastern partnership countries. There, democratic changes are most needed, and youth can ensure them happening by being active both offline and online.
This article is a result of a cooperation between European Youth Press and the project "EUth - Tools and Tips for Mobile and Digital Youth Participation in and across Europe". This project has received funding from the European Union's Horizon 2020 research and innovation programme under grant agreement No 649594. This article reflects only the author's view and the Research Executive Agency or European Commission is not responsible for any use that may be made of the information it contains.