Stefan Alijevikj, EUth journalist
Today, at our fingertips, we have an incalculable number of apps, websites, and all sorts of digital tools for people to communicate through. The internet, and particularly social media, seems to be an embedded and inevitable part of our culture.
Young people, without doubt, are the most prominent users of social media platforms and spend plenty of time updating Facebook statuses, writing jokes in less than 140 characters, or simply uploading a photo showing at which bar where we settle for our daily coffee. Well, at least in the case of the progressive Macedonian coffee-going culture.
However, what happens when huge political questions knock at the door and suddenly overwhelm Facebook newsfeeds?
While many young people have been seen as apathetic on political questions throughout the years - reactions were catapulted in 2014 and 2015 when the former Macedonian Ministry of Education started commissioning new educational reforms that encompassed external state-supervised exams.
The reforms reportedly meant that state-supervised exams will be imposed on all students enrolled at state universities during and before completion of their first cycle of studies.
The proposal shocked the academic community of Macedonia with many interpreting it as an act of direct interference in the university's autonomy. The role of the university is to remain an independent bank of knowledge through scholarship and research.
As the law was presented back in 2014, it was supposedly to be implemented in practice by 2015. Unlike a great deal of other questions before, this one did not go unanswered among young people, in particular, the students.
Quickly enough, the students who were against conducting such reform, formed a new progressive body of students, named Studentski Plenum (Students' Plenum).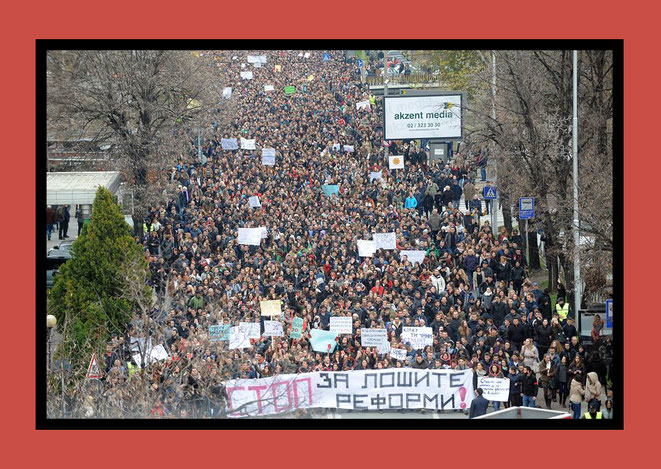 In a short space of time, this independent body of students managed to mobilize a massive number of young people and organize protest marches against the reform, one of which was attended by an estimated 12,000 people. This is believed to be the biggest march in the country's history.
The plenum also declared an occupation of the state university, Ss Cyril and Methodius in Skopje, thus overtaking a number of public facilities at the faculties and declaring "autonomy zones". Through various public events organized within the autonomy zones, the students enhanced their reach and strengthened their campaign against the reforms.
What's also striking in this is the impact of social media. It's possible that social media was one of the most significant tools through which the students extended and cemented their influence. Facebook represented a vital channel to push information further and attract more supporters.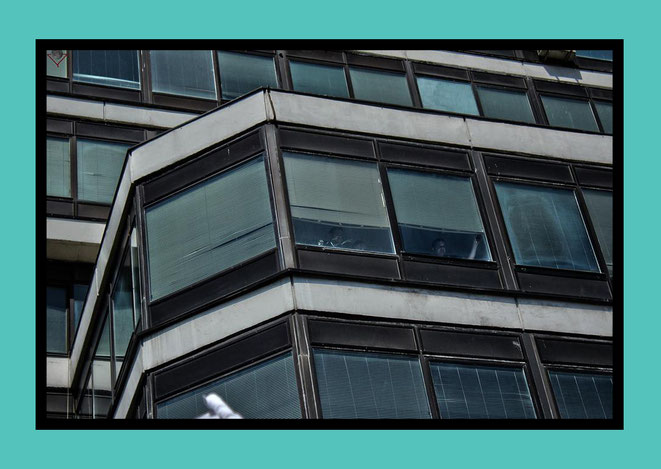 Those who supported the newly proposed reforms relied on bare rhetoric and claimed that the state-supervised external testing would enable a better quality of education. Despite this, their campaigning and reach was poorly supported, as a vast majority of university professors also designated their support in favor of Studentski Plenum.
In the successful case of Studentski Plenum, social media served as a principal, readily available tool to inform and argue why these reforms would devastate Macedonian higher education and jeopardize academic freedom. It was now students who largely started to shape public opinion on the matter.
The popularity of the movement can be evidenced by the more than 20,000 students who have 'liked' the Studentski Plenum official page on Facebook, in order to tune in and stay up to date with any developments. This page has a larger audience than the Facebook page of the Student Parliament of the university (SPUKM) with around 7000 followers. This is the student body responsible for consulting what the majority of students think on a particular matter, and then campaigning in favor of that majority.
Zorica Dimitrova, a student, activist and somebody involved with Studentski Plenum talked at length about the organization's aims and strategy using online tools:
"In the case of Studentski Plenum, as a non-formal organization that was formed to address the issue of autonomy and the proposed legislative regulation for the Macedonian higher education, digital promotion and campaigning through social media was a key tool that helped to solve out the issue. The target group was young people (high school students, students, recent graduates), therefore, the internet was perhaps the only medium that had such a tremendous influence upon the youths.

The fast circuit of information enabled us quick informing and updating the students through the entire country about the concerning issue. That resulted in effective grouping and transparent follow-up of the development of the entire situation, as well as lobbying and protests. The results were surprising: for a very short period of time, more than 10 000 students supported the protests, and there was a huge number of students that were involved in the occupation of several state faculties; we also had the support of citizens continually."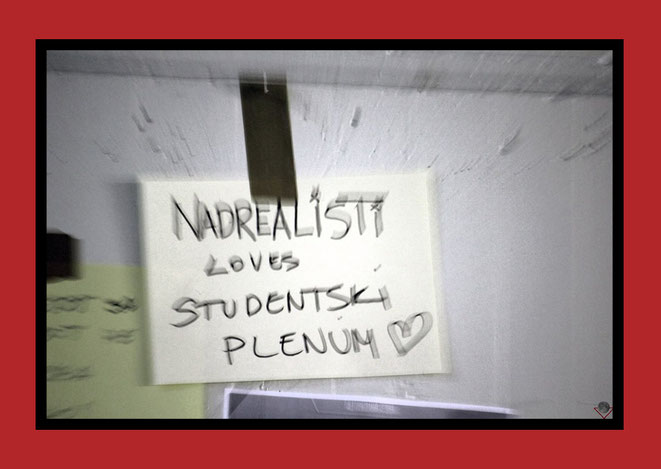 Finally, after years of being generally stereotyped as inactive, the students have taken a strong political stance through Studentski Plenum. They were involved in a turbulent and controversial politics* that shaped the generally gloomy atmosphere in the country fueled by the Macedonian establishment.
The students' engagement has paid off and by the end of February 2015, the proposed reform was withdrawn. That does not mean that all problems were solved at once, but it was an introduction to something else - a new reality where everyone has a say, including young people.
Nevertheless, how can digital tools be further measured and explained in the entire story? Perhaps, for many young people before 2014, social media was a platform to slowly and steadily build a fruitful environment where a critical mass of people could gather together and share their honest opinions about the overwhelming challenges that pressed the Macedonian educational system. The government's proposed reform has only pushed such an environment towards a climax and eventually burst the bubble of tolerance.
Dimitrova also outlined the importance of this environment: "I think that the Internet as a media space for expressing, taken over by the students, played its part well. At the end, the authorities put to a halt the announced reforms and invited students in their working group to work all together on the legislative changes concerning the higher education.
Let us also not forget that TV news outlets and newspapers left us in a media darkness, with that - our challenge was even bigger."
Consequently, Studentski Plenum as a newly-formed body has quickly affirmed that students (youth) everywhere in the world, should represent a critical mass, that must be a corrective to entire systems and governments. Through such movements, young people are able to send messages to authorities. Dismissing claims they are an apathetic group in society, they have emerged as leaders and advocates of change.
While taking such stance, social media is not only a tool that the youth can handle as a democratic weapon, but a playground that can cause a wildfire of change and build democracy.
This article is a result of a cooperation between European Youth Press and the project "EUth - Tools and Tips for Mobile and Digital Youth Participation in and across Europe". This project has received funding from the European Union's Horizon 2020 research and innovation programme under grant agreement No 649594. This article reflects only the author's view and the Research Executive Agency or European Commission is not responsible for any use that may be made of the information it contains.

*
It should be also noted that several other protests/movements can be observed in Macedonia in the following period of 2015 and 2016, as there were also distinct protests/initiatives from 2009 onwards, too. In general, these were movements by citizens, largely addressing the politics of the Macedonian right wing as the country's establishment for nearly 11 years (until June, 2017)