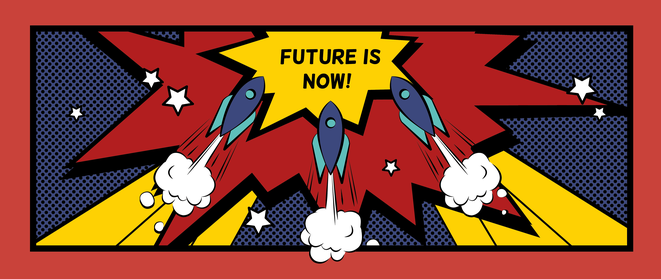 Bonn, 6th July 2017. How to get more youngsters actively involved in political decision-making? In the past two years the European innovation project EUth intensively engaged the field of youth eParticipation and developed the unprecedented digital participation toolbox OPIN, which is adapted to the needs of young people and supports the setup of participation projects. On the 7th and 8th of December, the project partners will present their results and the final version of the platform at their Open Summit in Berlin. Register now to take part, learn about OPIN, and exchange with practitioners, researchers and decision-makers in the field!
By bringing the public, non-profit and private sectors together, new synergies, knowledge and partnerships will be built. Besides the presentation of the project's results and the final OPIN version, the Open Summit will also be a forum for future partnerships, networking and best-practice exchange to work towards a bright future of youth eParticipation. During the Open Summit participants will be involved in discussions around the questions: How to enable more eParticipation? What can youth participation learn from citizen participation? How to embed new communication channels in (old) decision-making structures? How to combine online and offline methods? Participants will elaborate recommendations for the development of digital participation.
Additionally, a barcamp about the practice of youth eParticipation as well as a panel discussion with representatives from political, NGO and private sectors will take place. A cultural programme and the screening of documentary videos by the OPIN pilot projects will complete the agenda and offer time to network and share experience. The registration is now open. Invited to apply are stakeholders from NGOs, providers of participation counselling, researchers, representatives from the technological and private sectors as well as youth workers. Participants will need to cover their travel and accommodation costs.
Registration and further details can be found: www.euth.net/summit
---
OPIN – The all-in-one Toolkit for eParticipation
The youth eParticipation toolbox OPIN combines a multilingual online-platform with a mobile application. It offers a wide range of assistance for initiators of participation processes. The features of OPIN help consulting youth during agenda-setting or idea collection, enable to collectively draft, comment and vote on proposals or position papers. Additionally, the platform offers a mapping tool and is connected to a mobile polling tool that facilitates reaching youngsters within a certain geographical area. And the best: Online and offline phases can be combined into a multi-tier participation process.
Experts and youngsters from all over Europe are continuously testing and evaluating the platform throughout its development in real-life settings. This significantly increases the quality and comprehensiveness of the toolbox. Check out the new version of the digital toolbox OPIN and follow the pilots' progress on www.opin.me! By the time of the Summit, in late 2017 the software will be fully available as an advanced and well-tested toolkit that helps to involve youngsters in eParticipation projects.
EUth – Tools and Tips for Mobile and Digital Youth Participation in and across Europe
EUth is a European-wide research project (2015-2018), which is supported by the European Union research and innovation programme Horizon 2020. Read more on: www.euth.net
---
Contact:
Evaldas Rupkus
Project Manager for Marketing "EUth - Tools and Tips for Mobile and Digital Youth Participation in and across Europe"
IJAB – International Youth Service of the Federal Republic of Germany
Godesberger Allee 142-148, 53175 Bonn, Germany
tel.: +49 228 9506-114, e-mail: rupkus@ijab.de