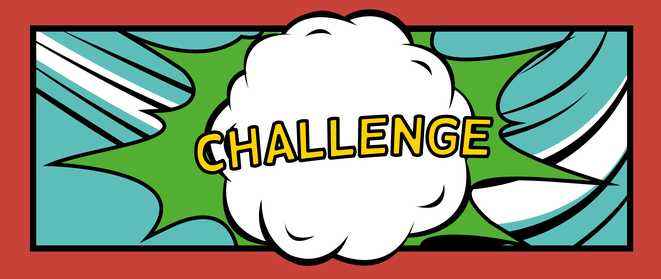 Flore De Pauw, EUth Journalist

'You and I can change the world'. This message greets visitors on the Young Impact website.
A beautiful sentiment but is it true? Can we change the world that easily? Or should we stop thinking and just accept things the way they are? A lot of young people feel the urge to do something, to change something. The only problem is: they don't know how or where to start. A pity, because the world is crying out for their fresh point of view.
This is where Young Impact comes in. The idea is based on the question: why wait when you can change something now? Young Impact is a Dutch project founded by Patrick Anthonissen, also founder of NLvoorelkaar, a Dutch voluntary organisation. The seed of Young Impact was planted at the end of 2014. Back then, Patrick was looking for more ways to connect people to help them exchange skills. While researching he discovered the WE day in Canada. He got inspired by the idea of thousands of youngsters coming together as changemakers and thought: why not introduce this concept in The Netherlands? He partnered up with NJR (Nationale JeugdRaad) and CJP (Cultureel Jongeren Paspoort) and the rest is history.
The beginning
"Since Young Impact is a youth project, the organisers needed the opinions of their own target group so they started a team of 30 youngsters called the young ones", is what Anne Van Roosmalen, project coordinator of Young Impact, tells us. "This team would advise the adults and help them build Young Impact. By answering questions like: what do you expect from this project? What would you like to do? How are you motivated?, the youngsters helped shaping Young Impact", she finishes. This addition was of course very necessary and created a balance between young ideas and practical affairs. Until this day, the young ones are still asked for their opinion and on top of that a group of four girls keeps up the social media channels.
Roos was one of them. One of the things she liked most was the fact that she was part of something bigger and that she got the chance to build up something. Especially the Young Impact Celebration made her realise what an 'impact' this project has had. "We started off as a small group of people: some of them were teenagers, some of them adults. When I compare this to the thousands of people I saw in Amsterdam, I feel really proud to be a part of this. Something small became a big project that was able to engage different kinds of people with the same goal: make an impact."
How does it work?
But how does Young Impact actually work? Young people can upload their own challenges online to share them with others and invite them to participate. The sharing takes place online and the actions offline. The main online exchange platform is the Young Impact website, youngimpact.nl. So besides an informative part of the website, there is also an interactive part of the website. When clicking on the link 'kom in actie' ('take action') you see a bunch of challenges in different themes: freedom, environment and nature, art and culture, equality and so forth. Young people can upload challenges themselves or they can participate in a challenge. At the same time, they can easily share challenges on social media or link their social media channels to the website. A challenge can literally be anything: from trying vegetarianism for a month, collecting money for refugees or drawing pictures for a loved one. The goal of Young Impact is to involve everybody. Age, gender or background aren't a problem; everything is possible.
The main way of spreading the word is through the school program initiated by Young Impact. That school program solved two problems: the first being teachers looking for a way to teach their students citizenship education in a fun way, the second being Young Impact's search for participants.
The school program starts with a kick-off moment with two Young Impact trainers coming to the school. When the kick-off is done, 25 students are selected by the school. They attend another workshop that goes more in depth about Young Impact and makes those 25 students ambassadors for the organisation. Three digital classes given by a teacher of the school follows this step. During these classes the students and teachers search what challenges suit them best. When the classes are finished, it's time for the real deal: putting challenges out there.
The Young Impact website is adjusted to the perception of young people and helps them to plan their actions. For example: a week before the date of the challenge the participants receive an email with a reminder. The same when plans change. The young organisers can therefore focus on the challenge and don't have to think too much about the practical organisation.
When the challenges are done, it's time for the grand finale - the Young Impact Celebration in Amsterdam. This is an annual event that gathers all the young people who have taken part in challenges. During this celebration, the young change-makers listen to inspirational speeches, witness performances by their favourite pop artists with some receiving awards for their challenge.
Online world
Since online tools are powerful, the organisers of Young Impact motivate young people to share their challenge in any way possible. The more people see what's possible, the more they are inspired to start their own projects. When young people share their challenges the message is stronger.
The organisation chose to create an website but not an app. Firstly for financial reasons, and secondly because the technology of a website is growing in similarity to that of an app. 

Anna Van Roosmalen explains: "the power of an app was the fact that an app could send push messages to your phone. Push messages are notifications that remind you about a event or other news. Nowadays, the technology of a website is overtaking the app because it can also send direct messages to the reader. Especially for upcoming projects which [has a limited] budget, the choice of a website rather than an app is logical."
Future
The power of this project has been acknowledged by an award. Young impact received the 'Youth Mobility and Active Citizenship Award' from EYCA (European Youth Card Association). However, the organisation still sees new opportunities and avenues to evolve. Young Impact wants to give special attention to socially and economically vulnerable students and schools. That's why next year they will initiate pilot projects for this target group. Another plan is the appointment of a challenge coach who will be present at the school after the kick-off. This way there's a constant follow-up process.
Even though this project is still growing, the idea itself is inspiring. It is building on the energy and will-power of young people who believe every action has an impact. They have to live in a world that is warming, knows numerous conflicts and is facing complications from historical issues. Instead of ignoring these things they undertake action.
Why wait when you can do something today?
This article is a result of a cooperation between European Youth Press and the project "EUth - Tools and Tips for Mobile and Digital Youth Participation in and across Europe". This project has received funding from the European Union's Horizon 2020 research and innovation programme under grant agreement No 649594. This article reflects only the author's view and the Research Executive Agency or European Commission is not responsible for any use that may be made of the information it contains.