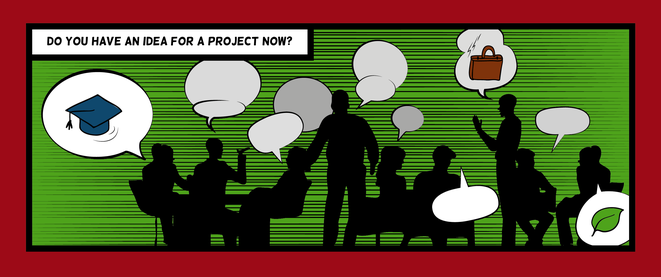 In this article we again introduce two good practice examples of successful eParticipation projects on the national level, in Finland and Austria. Both date back a few years. Still, these projects can serve as inspiration for your own future project on OPIN.
Example 1: "Aloitekanava" – An Initiative Channel for Municipalities (Finland)
In 2007 the Initiative Channel "Aloitekanava" was developed as a national e-democracy platform for youngsters, where they can share ideas for their municipalities as well as comment and vote on their peers' proposals. Once an idea was supported by others, it turned into an initiative and was passed on to municipal decision-makers. By 2011 as many as 140 municipalities took part in the online service. Supported by the Finnish Ministry of Education and Culture, the channel was being managed by the National Coordination and Development Centre of Youth Information and Counselling Services.
Moderators played a key role in the service, as they passed on initiatives and were responsible for follow-up phases. Furthermore, they advertised the platform in schools to enlarge its reach, so that in 2011 there were over 7700 registered users. Similar projects could also be realized with OPIN as it provides an online toolkit for idea collection, commenting as well as polling. Additionally, the upcoming mapping tool could enhance the visualisation of where young people would like to change something in their immediate surroundings.
Example 2: "mitmachen.at" – Developing Future Concepts (Austria)
For the duration of two months the eParticipation platform mitmachen.at was open to young peoples' ideas from late 2006. The goal of this youth participation project was to create concepts for Austria's future – the topics reached from environmental issues and education to infrastructure and employment. At the same time it aimed at learning about issues of particular interest to youngsters as well as including young people into the political process and promoting their interest in politics.
The project was structured into 4 phases. Firstly, young people were free to submit their ideas on different topics on the online platform. A commission thereafter structured these into future concepts on which the youngsters could then vote. The results were finally presented to political decision-makers as well as members of the administration.
Without the need to set up a full website to initiate a similar project, the OPIN toolbox caters even for large-scale projects on the national level. It encompasses digital brainstorming, commenting on ideas/proposals, a mobile polling app for voting, as well as from March 2017 participatory budgeting and a mapping tool.
OPIN provides these and more features for a similar eParticipation project!
Do you have an idea for a project now? Apply for funding! More information about the open call here.